Lady Gaga to Make Film Debut in 'Machete Kills'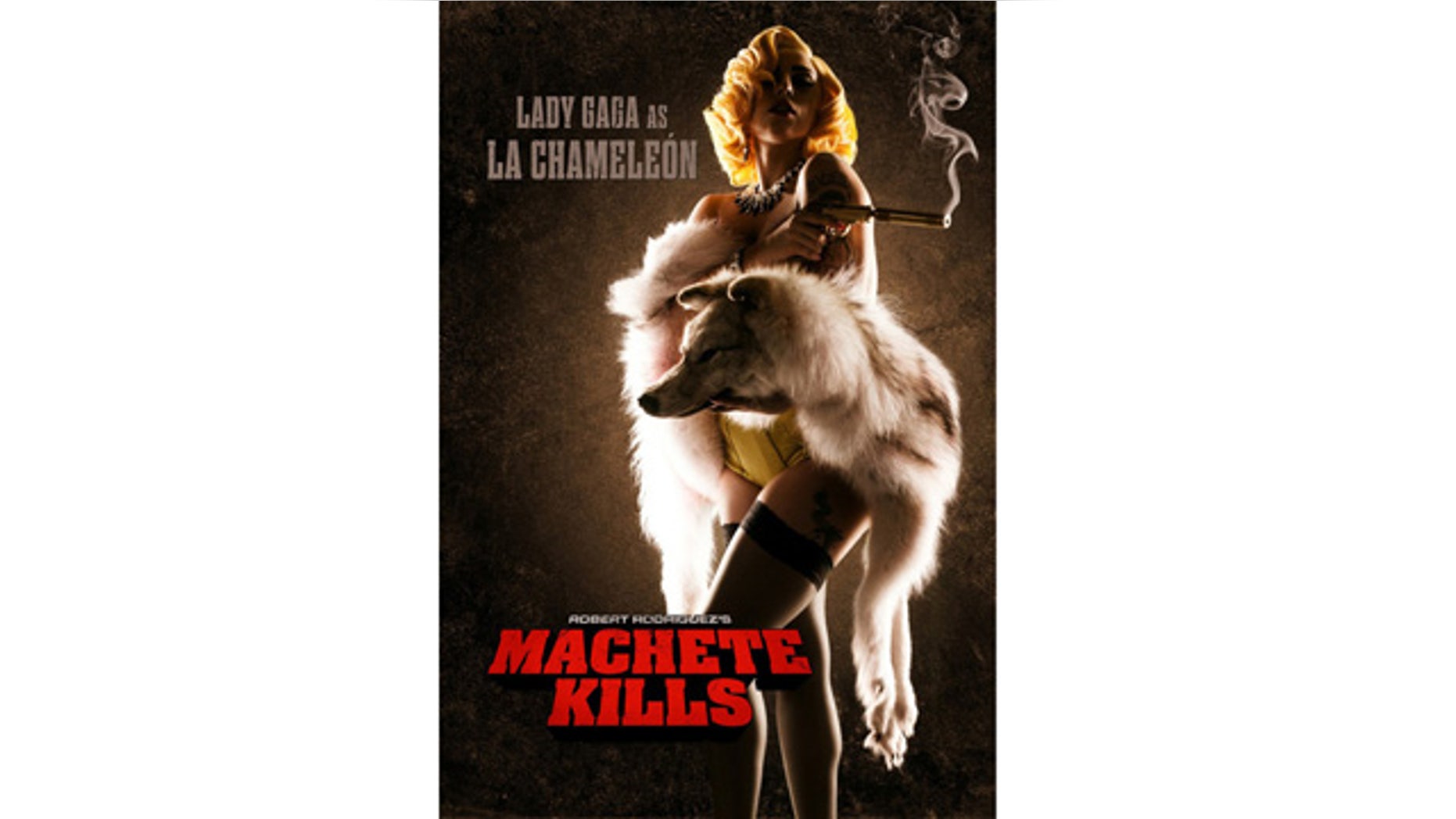 Mother Monster Lady Gaga is hitting the big screen in a killer way.
Lady Gaga, whose real name is Stefani Germanotta, announced the news on Twitter on Thursday.
"Yes its true, I will be making my debut as an actress in the amazing MACHETE KILLS BY @RODRIGUEZ IM SO EXCITED!!! AH! Filming was insane," posted Lady Gaga.
Tex-Mex director Robert Rodríguez also took to the social media site to express his thoughts on Lady Gaga's role in the film.
"I just finished working with @LadyGaga on @MacheteKills, she kicked SO MUCH ASS! Holy Smokes. Blown away!" Rodríguez wrote.
He then attached a photo of Lady Gaga in character as La Chameleón looking like Marilyn Monroe holding a gun and wearing little clothing. "
Alexa Vega, who began working with Rodríguez at an early age for the "Spy Kids" franchise, posted a sneak peek photo of her in character as Killjoy on her Twitter account. She soon had many talking about her curves and plunging neckline, Yahoo! Move Talk  reported.
"RR gave the OK for a sneak peek," Vega posted on her Twitter account.
In the black and white photo Vega dons a metal bra which barely contains her um… assets. A heart tattoo is clearly seen in her right underarm. The star is also wearing heavy, dark make-up and bold jewelry.
Vega's fans took to Twitter to express their excitement to see her in Rodríguez's new flick.
"Machete Kills" is the second installment to the "Machete" trilogy, which began with a fake movie trailer Rodríguez created for famous director Quentin Tarantino's 2007 film "Grindhouse."