Kyle Richards dishes on behind-the-scenes Bravo secrets, describes 'torture' of reunion episodes
Kyle Richards is best known for her long-running gig as one of the "Real Housewives of Beverly Hills," having outlasted many housewives through the years, like the memorable Brandi Glanville, Kelsey Grammer's ex-wife Camille, and even her sister Kim Richards.
But there is a lot more that goes into being one of Bravo's top stars than fans may realize.
"When I first signed up to do the 'Housewives' I thought, 'OK, I'm going to do this little show for two months and that's it.' Well, two months ended up being shooting for four or five months, and then it ended up being a year-round job," she recently told Fox News in an exclusive interview.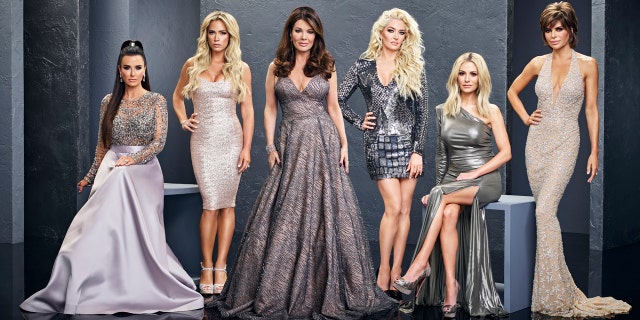 "When you're not shooting, you're still doing interviews and then there's reunion and then you're doing press – it takes up a lot of your time," she said.
So, what's her relationship really like with famed Bravo exec and "Watch What Happens Live" host Andy Cohen?
"It's is funny when I… do 'Watch What Happens Live,' after all of these years our relationship has absolutely gotten closer," Richards explained. "I think he tries to keep arm's length with all of us because you know, we're so many, and it's having a million wives that probably drive you nuts. He has a lot to deal with but we're a lot closer these days."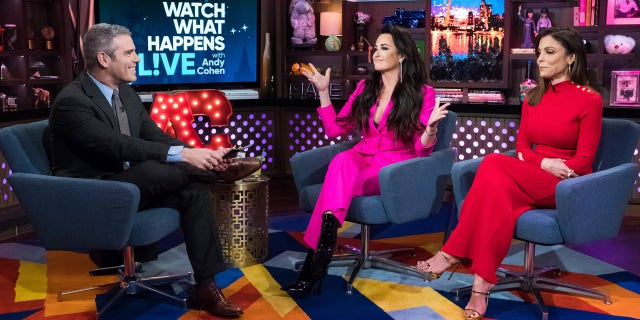 The "Housewife," like her fellow top talent, has been nicknamed a Bravo-lebrity by her super fans, but it's not all glamorous.
"There's obviously a downside to being in the public eye all the time no matter what you do," Richards said.
But when things do get tough, Richards turns to fellow "Housewives" friends, like co-star Lisa Vanderpump.
"Lisa Vanderpump and I are the closest of the cast. We're the only two originals left. So, after eight years, we are very close," the reality star told us.
Fans of the Beverly Hills franchise will soon see Richards reunited on screen with Vanderpump and the rest of the cast in the classic double sofa setting for the Season 8 reunion special.
"Preparing for the reunion is like going into a boxing ring, I always say that. I mean literally it feels like that," Richards laughed. "We all go to our rooms – they like to keep us separate because they don't want any conversations to happen off camera because they want everything to happen on camera," Richards revealed.
"It's a whole crazy process that lasts all day, and we wake up at like 5:30 in the morning, get picked up really early and then we're done about 8 p.m. at night. It's a long day of sitting and talking about torture."
Discussing the spectrum of the "Real Housewives" fan base, Richards explained that there are fans and lovers of the show, but also, a lot of haters and trolls.
"So, you get the people who just like love you and then the people who are just like mean and say the craziest things, that's the downside," Richards admitted. "It's not a scripted show. It's your real life, so when people say mean things, and you're being judged for an argument that happened, it is pretty hurtful sometimes."
And Richards knows a thing or two about scripted TV. After all, she started her career as a child star.
These days, she is also working as a producer for three new television shows: "The Corridor," "Glass Houses" and "American Woman." Bravo cameras have captured her working on her scripted shows. And while her two worlds of reality and scripted TV seemed to have merged, the longtime TV star knows that there is a distinct difference.
"Well, [in] a scripted series you're handed a script, you have to remember your lines and do the best acting job possible, then you go home at the end of the day and it's done. Reality TV is a whole other ball game," she explained. "You've got people in your homes with cameras, following you around – everything you do. All the sudden you've millions of views putting in their two cents about what you said or how you handled something. It was just shocking. There's no leaving it behind at the end of the day. That's hard."
"The Real Housewives of Beverly Hills" airs tonight on Bravo.