Kourtney Kardashian spotted with ex boyfriend Younes Bendjima following breakup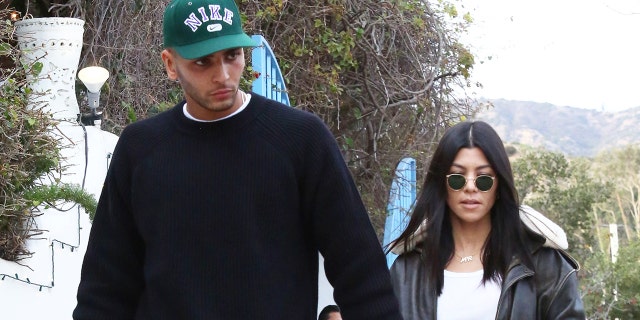 Kourtney Kardashian and Younes Bendjima, back on?
Rumors recently started circulating that the two have reignited their romance after the reality star was reportedly spotted hanging out with the model again Monday night in Malibu, California.
Just a month after their breakup, Kardashian, 39, and Bendjima, 25, were seen grabbing dinner together at Bui Sushi, according to the Daily Mail.
This marks the first time they've been seen together since their split in August after nearly two years of dating.
Kourtney Kardashian Flaunts Toned Bikini Bod During Girls Trip in Mexico
"Kourtney and Younes recently broke up after the couple decided it wasn't working out," a source told ET at the time. "Kourtney was the one who initiated the split."
"Near the end of the relationship, the two weren't getting along and the age difference ultimately played a part," the source added. "Younes is young, and although mature for his age, he and Kourtney are at different stages in their lives."
Could Kourtney Kardashian Get Back With Scott Disick Following Younes Bendjima Split?
Following their breakup, the mother of three seemed to be enjoying her single life, flaunting her fit figure in barely-there bikinis during a girls' trip to Mexico and refreshing herself with a "detox."
Newly Single Kourtney Kardashian Lounges in Neon Thong Bikini