Khloe Kardashian Odom yanks T-shirt after Gov. Andrew Cuomo threatens legal action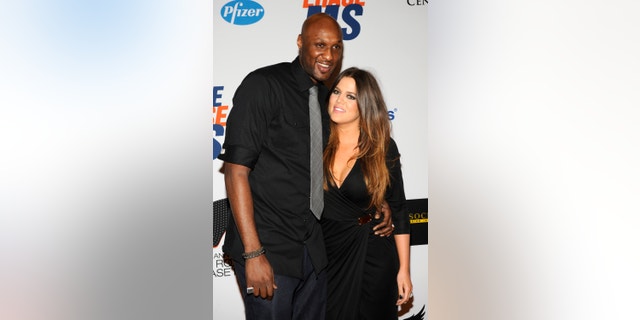 Apparently New York Gov. Andrew Cuomo has no patience for copy cats.
Cuomo's office issued a cease-and-desist letter to reality stars Khloe Kardashian Odom and her husband Lamar Odom on Monday after the administration became aware of a T-shirt being produced by the couple's fashion label that looked eerily similar to the logo used by the New York Department of Agriculture.
The couple pulled the shirt from their website just hours after receiving the letter, according to the New York Daily News. The letter claimed the state would sue the duo if they did not immediately stop selling shirts with the offending design.
The state's design has an image of the Statue of Liberty above crop rows, encircled by the words "Pride of New York."
Kardashian's shirt contains the Statue of Liberty image and crop rows and, in font similar to the New York logo, the words: "Rich Soil New York."
Cuomo avoided discussing the incident at a press conference later that day.
"I wish I could [comment] in some ways," Cuomo said, according to the Daily News, "because it would at least be a little more interesting than what I normally do."
The reality stars have also remained quiet on the subject. Though Khloe, 28, and Lamar, 33, frequently tweet to their fans, neither has made mention of the incident on their social media accounts.
The Associated Press contributed to this report.