Kermit the Frog voice actor fires back at Disney over his termination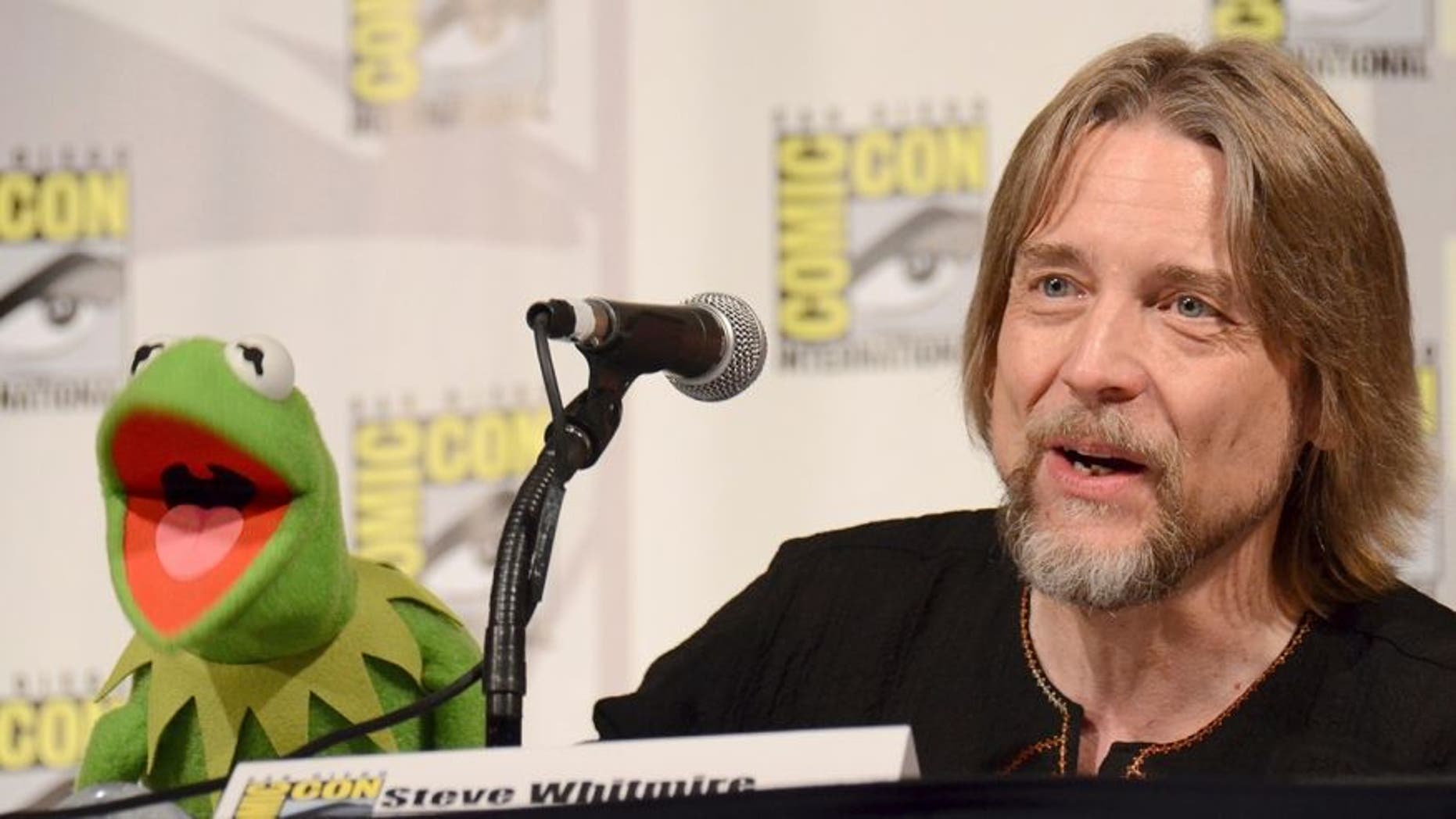 Following the news that Disney has fired the longtime voice of Kermit the Frog, the actor is determined to shed light on the circumstances of his exit. Steve Whitmire went into detail on Monday about the specifics of his ongoing dispute with the company.
Whitmire said in a previous blog post he was made aware of "two stated issues" that led to his firing.
DISNEY FIRED KERMIT THE FROG MUPPETEER OVER 'REPEATED UNACCEPTABLE BUSINESS CONDUCT'
One issue that was pointed out to him when he was let go in October regarded a union dispute, he told The New York Times. He claims while on his way to a shoot where he would voice Kermit, there was a contract disagreement between the Screen Actors Guild and Disney over how much money he should be paid. Caught in the middle, Whitmire says he acquiesced to his Guild and didn't do the shoot.
The second reason for his firing, according to Whitmire, was the notes he was giving during the short-lived "Muppets" revival at ABC in 2015. He claims that the Disney-owned network was uncomfortable with the way in which he gave notes to creative executives.
"Nobody was yelling and screaming or using inappropriate language or typing in capitals," he said. "It was strictly that I was sending detailed notes. I don't feel that I was, in any way, disrespectful by doing that."
Speaking to The Hollywood Reporter, Whitmire went into more detail about some of these notes, sharing a story about his thoughts on one scene in particular in which Kermit lied to his nephew, Robin, about breaking up with Miss Piggy.
"I don't think Kermit would lie to him," he said. "I think that as Robin came to Kermit, he would say 'things happen, people go their separate ways, but that doesn't mean we don't care about you.' Kermit is too compassionate to lie to him to spare his feelings."
Disney, which acquired the rights to The Muppets in 2004, stated a series of "repeated unacceptable business conduct" led to the decision to get rid of Whitmire.
KERMIT THE FROG MUPPETEER: I WAS FIRED BY DISNEY
Despite his claims, the company maintains that there were more than two isolated incidents that led to its decision to recast the role of Kermit. It was previously announced that Matt Vogel will take over as Kermit the Frog for the foreseeable future.