Kendall Jenner shows off her body in sexy bikini snaps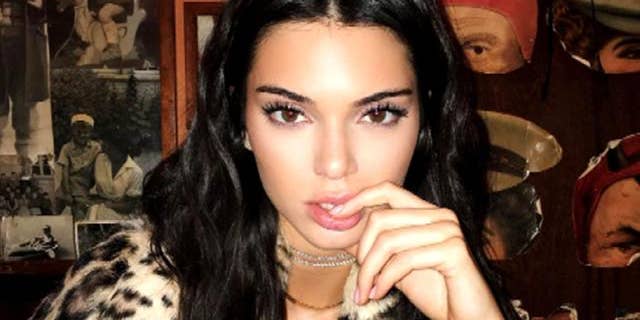 NEWYou can now listen to Fox News articles!
Kendall Jenner is trying her hand at breaking the Internet.
The 21-year-old reality star flaunted her svelte curves on Saturday in a headless Instagram selfie that left the focus on a simple black-and-white string bikini top and high-cut bottoms.
RELATED: Kendall Jenner Goes Pantless, Rocks Giant Snake Tattoo for Fierce 'V' Magazine Cover
"Chaos," Jenner coyly captioned the snap.
The stunning brunette starlet followed up with an oceanside shot as she soaked up some rays and a little "vitamin D."
The body-centric photos come after the model responded to reports that she underwent facial reconstruction surgery.
"It's all so exhausting," Kendall admitted on her app. "As a model, why would I have my face reconstructed? It doesn't even make sense. It's crazy because sometimes I feel like people just want me to lose."
WATCH: Kendall Jenner Reveals the Rumor That Upset Her Most: 'Sometimes I Feel People Just Want Me to Lose'