Ken gets a makeover: New dolls feature different skin tones, body types and even a man bun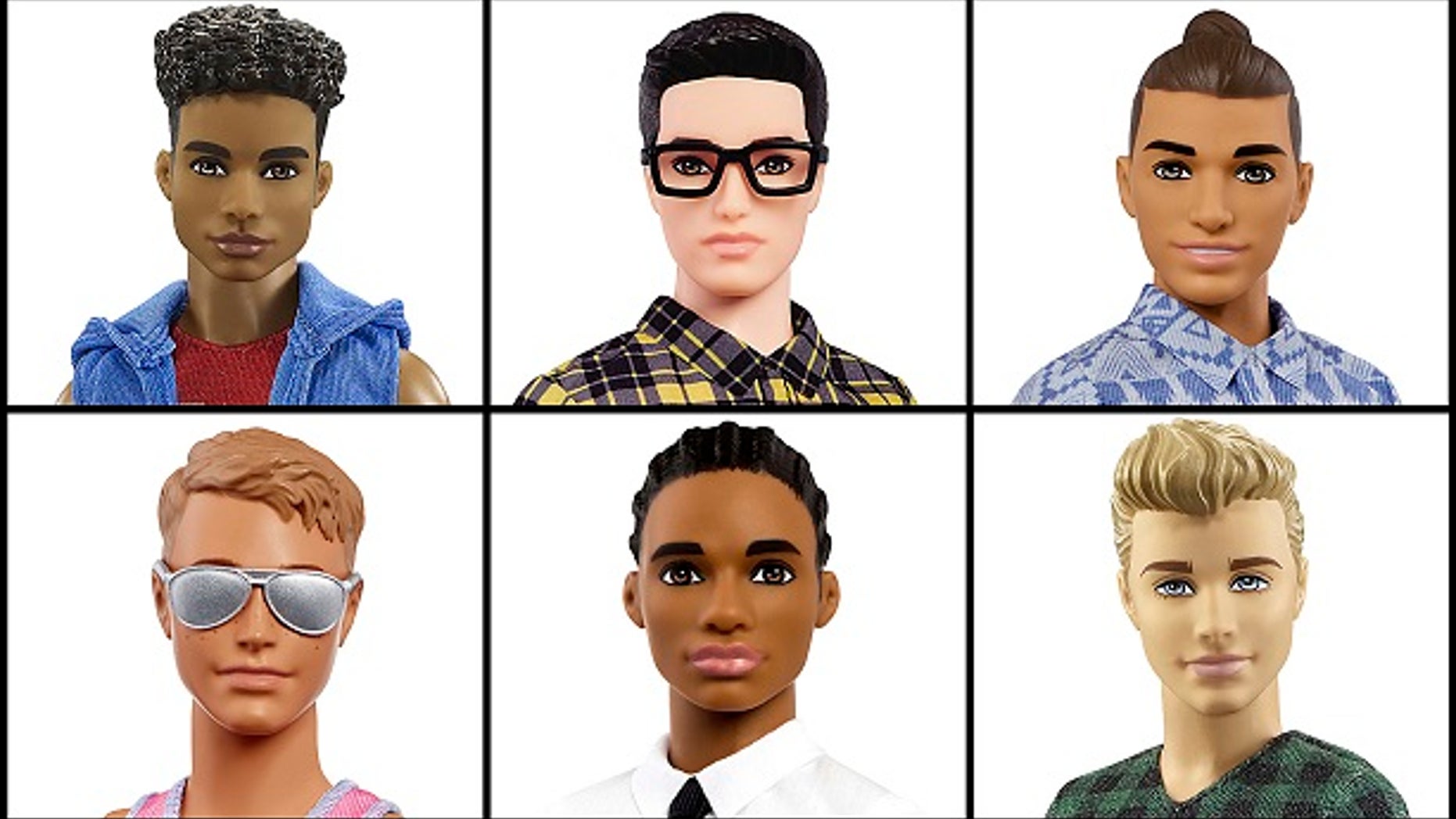 Mattel has launched a new line of Ken dolls Tuesday, giving the figure 15 new looks.
The doll has been given different skin tones, physiques and hair styles. The makeover is part of the toy company's plans to make its dolls more diverse and appeal to today's kids.
Mattel's Barbie dolls went through a similar transition last year as well.
LORDE APOLOGIZES FOR 'INSENSITIVE' COMMENT ABOUT TAYLOR SWIFT FRIENDSHIP
The new Ken dolls will be sold in three body shapes: "slim," "broad" and "original." He will have modern hairstyles, such as cornrows and man buns, and come in seven different skin tones.
His style, which used to consist of skimpy shorts and Hawaiian shirts, will now include skinny ties, plaid shirts and graphic tees.
BEE GEES SINGER BARRY GIBB REVEALS CHILDHOOD ABUSE ATTEMPT: 'IVE NEVER SAID THIS BEFORE'
"We are redefining what a Barbie or Ken doll looks like to this generation," Lisa McKnight, who oversees Mattel's Barbie line, said.
The Ken doll was introduced 56 years ago as Barbie's blue-eyed, chiseled boyfriend.
The Associated Press contributed to this report.