Kelly Ripa shares rare Instagram photo of daughter Lola, 16, at prom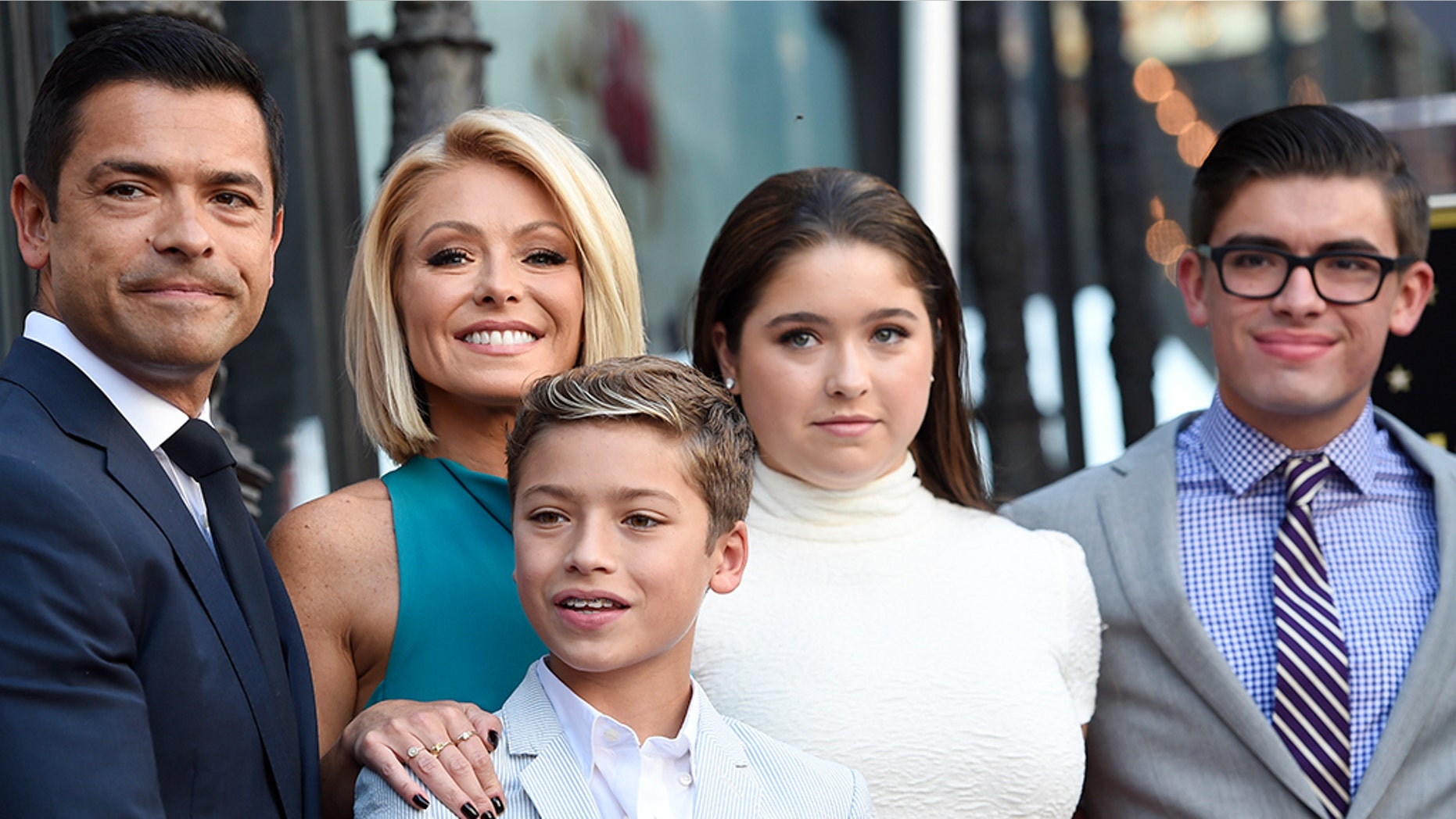 Actress and "Live with Kelly and Ryan" co-host Kelly Ripa took to Instagram on Thursday to share of a picture of her daughter, Lola Consuelos, just before sending the 16-year-old off to her high school prom.
Standing next to her date in the photo, Lola sported a lilac Alice + Olivia evening gown to the dance, People reported. The teen wore matching purple heels, a pendant necklace and a white corsage.
As Entertainment Tonight noted, the picture was likely "Lola-approved," as Ripa revealed on "The Tonight Show Starring Jimmy Fallon" in October 2017 that the teen is very particular about which photos her mother can post of her to Instagram.
"It's so bizarre. I'm never allowed to post a photo of her, ever," she said at the time. "Why did I have these kids if not to exploit them on social media?"
She continued: "I was like, 'You know what? She can't get mad at an eight-year-old photo. It's a Halloween throwback Thursday.' I'm in the elevator coming up here and the phone rings and it says 'Lola'... I was like, 'Maybe I shouldn't answer it, but what if it's an emergency?'" Ripa said. "She's like, 'You take it down right now! My friends follow you for some reason and they will see this!'"
"I was like, 'You know what? I will take it down. I'll take it down for you," Ripa recalled. "That was the end of the discussion."
As of Thursday afternoon, Ripa's prom photo of Lola had more than 145,000 likes.