Kelly Clarkson surprises Garth Brooks, crowd at concert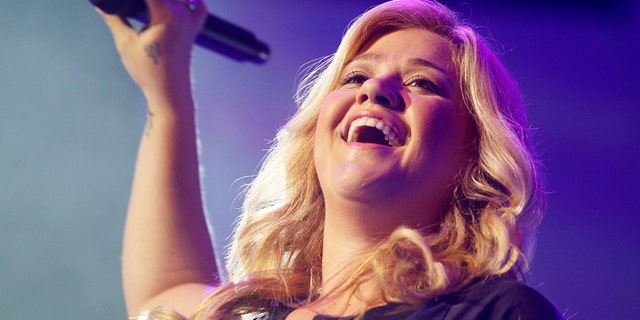 NEWYou can now listen to Fox News articles!
Kelly Clarkson surprised Garth Brooks fans at Nashville's Ascend Amphitheater on Monday night, joining country legend onstage for "We Shall Be Free" during his free concert to celebrate seven-diamond certified albums. She was a surprise guest for Brooks, too.
Happy to join the superstar on the stage, Clarkson admitted that her teenage self was in disbelief that she was sharing the stage with such a country star. As the always energetic mother of two was getting ready to perform, she realized she couldn't hear the piano in her ear. Hilariously, she noticed she had yet to put her earpiece in.
"I'm just a mom. I haven't actually worked in a while," Clarkson joked to the crowd.
Clarkson then began to belt Brooks' "We Shall Be Free," which was originally released in August 1992 as the first single from his "The Chase" album. Clarkson was accompanied by piano as Brooks looked on from side-stage. The original "American Idol" winner wowed the audience with her powerful range and soulful belts on the song and had all singing along.
More From Taste of Country
After her performance, she raved about previous guest Steve Wariner, saying how much she loved his song "The Weekend." Brooks agreed, calling Wariner back out to perform the song as Clarkson assisted on backing vocals.
Brooks' seven diamond celebration Monday evening was a memorable one Chris Young, Reba McEntire, Trisha Yearwood, Jason Aldean, Wariner and Clarkson were guests throughout the night. After receiving his seven diamond award from the RIAA, Brooks closed the evening performing a slew of sing-along hits including "Unanswered Prayers," "The Dance," "Two Pina Coladas" and "Friends in Low Places."