Keith Urban honors Orlando victims with cover of U2's 'One' during Tampa concert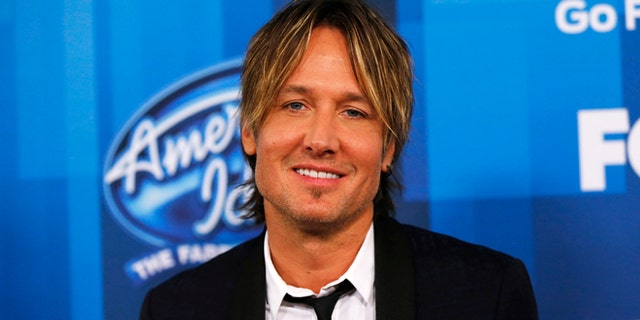 NEWYou can now listen to Fox News articles!
Keith Urban returned to the road on Friday night after a taking a small break from his Ripcord Tour, performing in Tampa, Florida, at the MIDFLORIDA Credit Union Amphitheatre.
The singer performed for two hours, but before the night ended, the 48-year-old singer took time to pay tribute to the victims of last Sunday's Orlando mass shooting -- which occurred just 77 miles from where Urban was performing -- with an emotional cover of U2's "One."
"Although I didn't know anybody in that horrific incident, I did, because they're just guys and girls, brothers and sisters," he said onstage. "They had dreams, hopes, plans, just like every one of us."
 
WATCH: Lady Gaga Gives Emotional Speech at L.A. Vigil for Orlando Shooting Victims
Urban then launched into a heartfelt, solo version of the song.
 
"God bless you, Orlando," Urban said at the end of his show, putting his fist in the air and exclaiming, "Orlando strong!"
 
The first funerals for the Pulse nightclub victims began on Thursday. Many of the victims will be buried in or around Orlando, which has become the site of the nation's worst mass shooting in history.
WATCH: Kelly Osbourne Gets Head Tattoo Honoring Orlando Shooting Victims
On Tuesday, Beyonce also gave an emotional performance during her concert in Detroit, Michigan. The 34-year-old singer dedicated her hit ballad, "Halo," to the families of those slain in the June 12 masscare.