Katy Perry feels 'liberated' sexually, mentally and politically
Katy Perry opened up to W magazine this month about the recent changes she's made in her life. The pop star told the mag that she "had to do some much-needed work on my heart, soul, mind, and body."
Now, at 32 years old and with a new pixie haircut, she said, "I feel 360-degrees liberated—all around. Whether it's politically, mentally, spiritually, sexually. I feel liberated from all the things that don't serve me. I'm surrendering and embracing my 30s. You couldn't give me anything to go back to my 20s."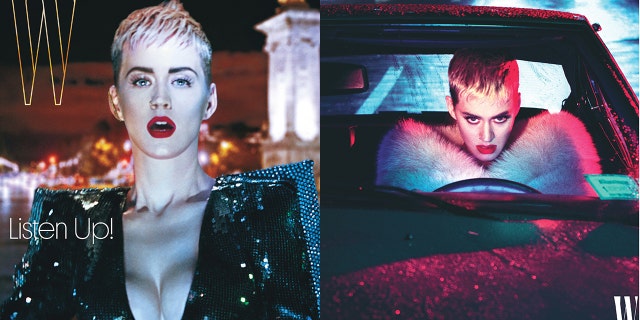 Another thing that makes Perry happy these days is touring.
"I feel both very overwhelmed and loved when I'm on tour. People take the time, energy, and money to come see me. That connection is such a beautiful thing," said Perry. "It's so amazing to see everyone let their guard down and sing one of my songs from the bottom of their lungs—they'll let go for a second. That's a brave thing: We just don't let go anymore."
However, some songs have been dropped from her set list in the past due to her emotions.
"My songs are so personal. Sometimes they are about people who are no longer in my life, or they're about unrequited love," she explained.
Perry was previously married to Russell Brand, and she dated John Mayer.
"I started out on tour last time and I couldn't perform a couple of the songs on the record because I was just too upset."
The "Feels" singer will soon start her newest role as one of the judges for the reboot of "American Idol," a gig for which she will be making a reported $25 million.
She told W the audience of the show is what led her to say yes to the being on the judges' panel.
"Teenage girls can save the world! I saw that during the campaign. And that idea continues to give me faith," said Perry.
Perry was an avid supporter of presidential Democratic nominee Hillary Clinton, but she said she is not "still upset" that President Trump won.
"I think it's more important to continue the fight," she told the magazine.