Katy Perry accidentally posts private Orlando Bloom comment on his public Instagram page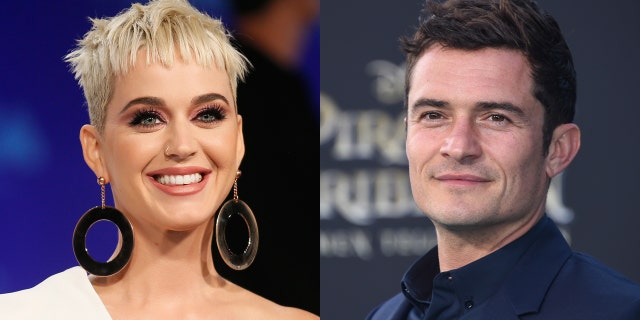 NEWYou can now listen to Fox News articles!
Oops!
Katy Perry appeared to accidentally post a NSFW comment about her hunky boyfriend's butt on Instagram.
The singer seemed to be admiring Orlando Bloom's backside in a promo he posted for his latest project, a West End revival of Tracy Letts' "Killer Joe," on Thursday.
EXCLUSIVE: How Katy Perry and Orlando Bloom Are Making Their Relationship Work the Second Time Around
"I need a season pass for that a--," the songstress commented, according to a screengrab captured by the CommentsByCelebs account.
She then added, "Oops I meant to send you that privately."
Bloom stars as detective Joe Cooper in the thriller, which sees him hired to kill the mother of a family planning insurance fraud.
Perry recently flew to England to support Bloom at the play and a source told ET that such visits are part of how the couple is maintaining their relationship, having reunited after last year's breakup.
EXCLUSIVE: Dr. Oz Says Katy Perry and Orlando Bloom Are 'In Love' After Visiting the Vatican With Them
"Katy wants to make sure they are seeing each other as much as possible despite both having busy careers, so she meets with Orlando wherever he is working and she expects the same from him," the source said, adding that a lack of alone time previously contributed to their split. "They have an understanding now of each other and what will make this work."
"Their secret jaunts to faraway places have brought them closer than ever," the source added. "They get a chance to feel 'normal' and see what a real future together could be. Their trip to London for his play was just another step in rebuilding what they had before, but in a closer, more mature way. Katy loved Orlando's work and then she and Orlando spent the evening together alone after the play before she left."
NEWS: Katy Perry Jets to London to Support Orlando Bloom at His West End Play