Katie Couric role at Yahoo won't be impacted by Verizon deal, source says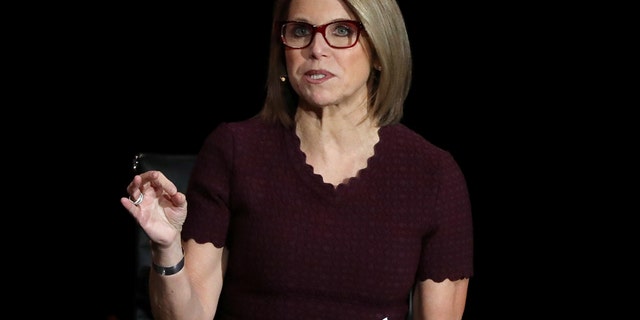 NEWYou can now listen to Fox News articles!
Katie Couric's status and position with Yahoo won't be impacted by Verizon's recent takeover of the Internet giant, a source told Fox News.
The source told us, "Nothing has changed with Katie" despite the headline-making $4.5 billion deal.
"She's still there," the source clarified.
But others won't be as lucky. Sources said Couric's staff will be reduced.
Approximately 2,000 Yahoo and AOL workers are expected to lose their jobs as Verizon trims expenses and eliminates overlapping positions, according to Tim Armstrong, who has been running AOL since Verizon bought that company for $4.4 billion two years ago.
"Now that the deal is closed, we are excited to set our focus on being the best company for consumer media, and the best partner to our advertising, content and publisher partners," Armstrong said.
Tuesday's sale ends Yahoo's 21-year history as a publicly traded company. It also ends the nearly five-year reign of Yahoo CEO Marissa Mayer, who isn't joining Verizon.
In November 2013, it was announced that Couric was joining Yahoo News in the role of Global Anchor. She debuted at Yahoo in January 2014.
In 2015, Mayer explained she hired Couric to raise Yahoo's "journalistic standard."
"I had been thinking about how to do that," Mayer told Forbes. She said she thought of Couric instantly.
The Associated Press contributed to this report.