Kate Upton and Maksim Chmerkovskiy go public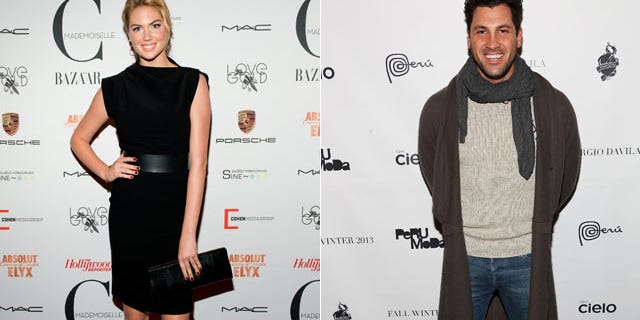 Turns out the rumors were true!
After multiple reports that Sports Illustrated beauty Kate Upton, 21, and former "Dancing with the Stars" pro Maksim Chmerkovskiy, 33, are dating, the two just confirmed their couple status, happily getting photographed holding hands in New York City.
Pics: 5 Sexiest 'Sports Illustrated' Swimsuit Covers
Kate looked casual in workout gear and sneakers, while Maksim was stylish as usual in a snug pink button-down and black skinny jeans.
Us Weekly first reported that the two were dating in June, when they reportedly celebrated her 21st birthday together.
But Kate was singing a different tune to Elle magazine in an interview for their September cover.
Related: Kate Upton Felt 'Terrible' After First 'SI' Cover
"I really have never had a serious relationship in the industry. I'm just having fun," she said. "Obviously I have a very busy schedule at this time in my life, and I don't put relationships as a priority."