Kate Gosselin appears to be mocking Asians in controversial Twitter photo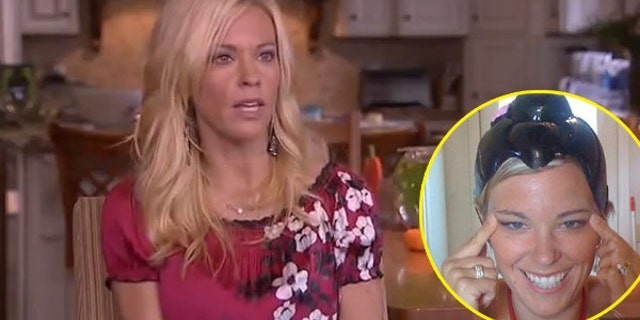 First, Paula Deen admitted to using the N-word. Now, another TV star, Kate Gosselin, appears to be making a racist gesture in a newly released photo.
On June 23, a picture emerged, showing Kate in a red halter top with what looks like a sumo-inspired headpiece. Kate is seen pulling the skin around her eyes back in what's commonly perceived as a gesture making fun of Asians.
The photo was tweeted out by Twitter user Katie Deen. "[Kate Gosselin] Makes fun of Asians with 8 half Korean children," she tweeted.
PHOTOS: Kate Gosselin's kids party
Kate, 38, is also seen wearing a wedding band on her ring finger, suggesting that the photo may have been taken prior to her 2009 divorce from Jon Gosselin.
Jon and Kate have eight children together: twins Cara and Maddie, 12, and sextuplets Aaden, Collin, Joel, Leah, Alexis and Hannah, 9. The entire family famously appeared on the TLC series "Jon & Kate Plus 8" from April 4, 2007 to November 23, 2009. After their divorce, the series was renamed "Kate Plus 8" and aired from April 4, 2011 to September 12, 2011.
Click here for more from The Hollywood Life.