Karolina Kurkova on her Marine husband: We connected on Facebook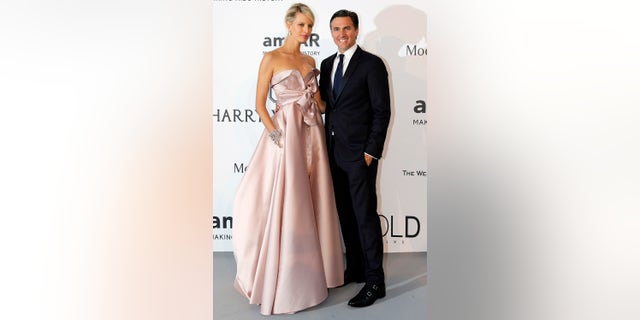 Supermodel Karolina Kurkova credited social media for connecting her to now-husband, Marine Archie Drury.
"…[people] are always like, 'A former Marine and a supermodel — how does that happen?'" the 33-year-old told Hamptons Magazine. "But I was meeting some of my friends for dinner, and he was meeting his friends, and we met. There was nothing between us when we met, but we really got to actually connect through Facebook. I found his friend and then saw his name. It's funny because he didn't know who I was, which was great. I think if he knew, it wouldn't have worked out."
SFGate previously reported Drury served in the first Persian Gulf War and attended UC Berkeley after getting out of the Marines. In 2004, he produced the documentary "Voices of Iraq."
The Czech model was discovered at age 15 and has been the face of several couture brands, including Chanel, Yves Saint Laurent, and Valentino, among others. She was also a Victoria's Secret Angel.
But despite her fame in the fashion world, the mother of two didn't always feel confident about herself.
"I was just like Olive Oyl from Popeye," she explained on her upbringing. "I was clunky and had these big teeth. I just wasn't comfortable. I would stand out, and not in a beautiful way, so they would laugh and make fun of me. Growing up, I didn't like taking pictures. I hated being in front of the camera, whether it was with my family taking pictures or at school pictures. So something I was never comfortable with ended up being my career. It's interesting how the universe works — it forces you to deal."
Kurkova and Drury married in 2009 and welcomed their first child that same year. They had a second son in 2015.