Kanye West's elaborate birthday surprise for wife Kim Kardashian's birthday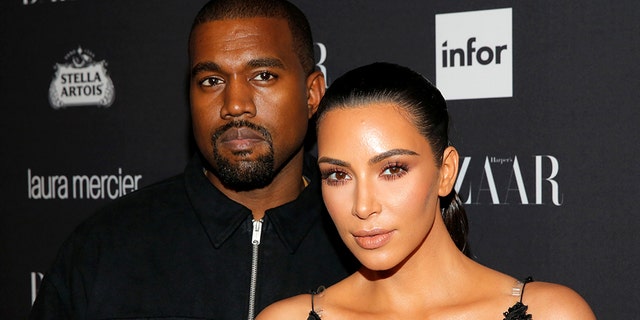 Kanye West is celebrating his wife's birthday a little early.
The 41-year-old rapper didn't hold back when it came to wishing Kim Kardashian a happy birthday. On Saturday, the day before she turns 38, he decked out their home with gorgeous floating flower arrangements, and treated her to a private concert by a talented pianist.
"@KimKardashian You're stunning," West wrote alongside a video of the extravagant gesture on Twitter. "I will keep trying to make things that can express how beautiful you are inside and out and how much I love you and our family."
Kardashian posted another video on her Twitter, writing, "The most beautiful birthday flowers in the world!!!!! I have the sweetest most creative husband! Thank you babe love you so much!!!"
Kim Kardashian Admits She Was Once Consumed With 'Being Seen': 'Everything Had to Be Public'
The "Keeping Up With the Kardashians" star broadcasts much of her life to fans, but in a promo for her upcoming interview on "The Alec Baldwin Show," Kardashian revealed that she's become more private since dating West.
"We'd get our hair and makeup done filming, and we'd be done and I was like, 'What is the hottest restaurant in Hollywood? Where can I go? Where can I be seen? Who is there? What are they doing? Who is there? Oh my god, I need to get my car washed,'" she told Baldwin of her relationship with fame before West.
"It started with Kanye, because he lived a more, you know, his work life is very public, but then, like, when he was off, he was very private. And I was -- everything had to be public for me back then. So I had to kind of flip it," she said. "Now it's like, on my time off, I'm like, 'Where are the locations I can go eat, go on vacation where no one will see us?'"
Kim Kardashian Explains How Her Sex Life With Kanye West Has Changed Since Having Kids
"All I want is privacy. I never thought that I would be at that point," she added.
A source recently told ET that West has also encouraged his wife to be more vocal. The famously outspoken rapper has recently made headlines for sharing his political views, but according to ET's source, his and Kardashian's relationship is as strong as ever.
"Although Kanye has been supporting President Donald Trump on 'SNL,' with his hat and through his Twitter, his wife Kim Kardashian and him are great," the source said. "Kim doesn't always agree with everything Kanye says when it comes to politics or other things, but she respects him being vocal about what he believes in."
Kim Kardashian and Kanye West Take North on a Safari in Uganda
"Kanye has been a major influence in Kim's life in many ways, but Kanye has helped her be more vocal about what she believes in, and speaking up about it," the source continued. "Kim and Kanye are both passionate people who stand up for what they believe in and understand when they don't agree on something that it's healthy and makes their relationship stronger."