Kanye West booed in London for fashion industry rant on stage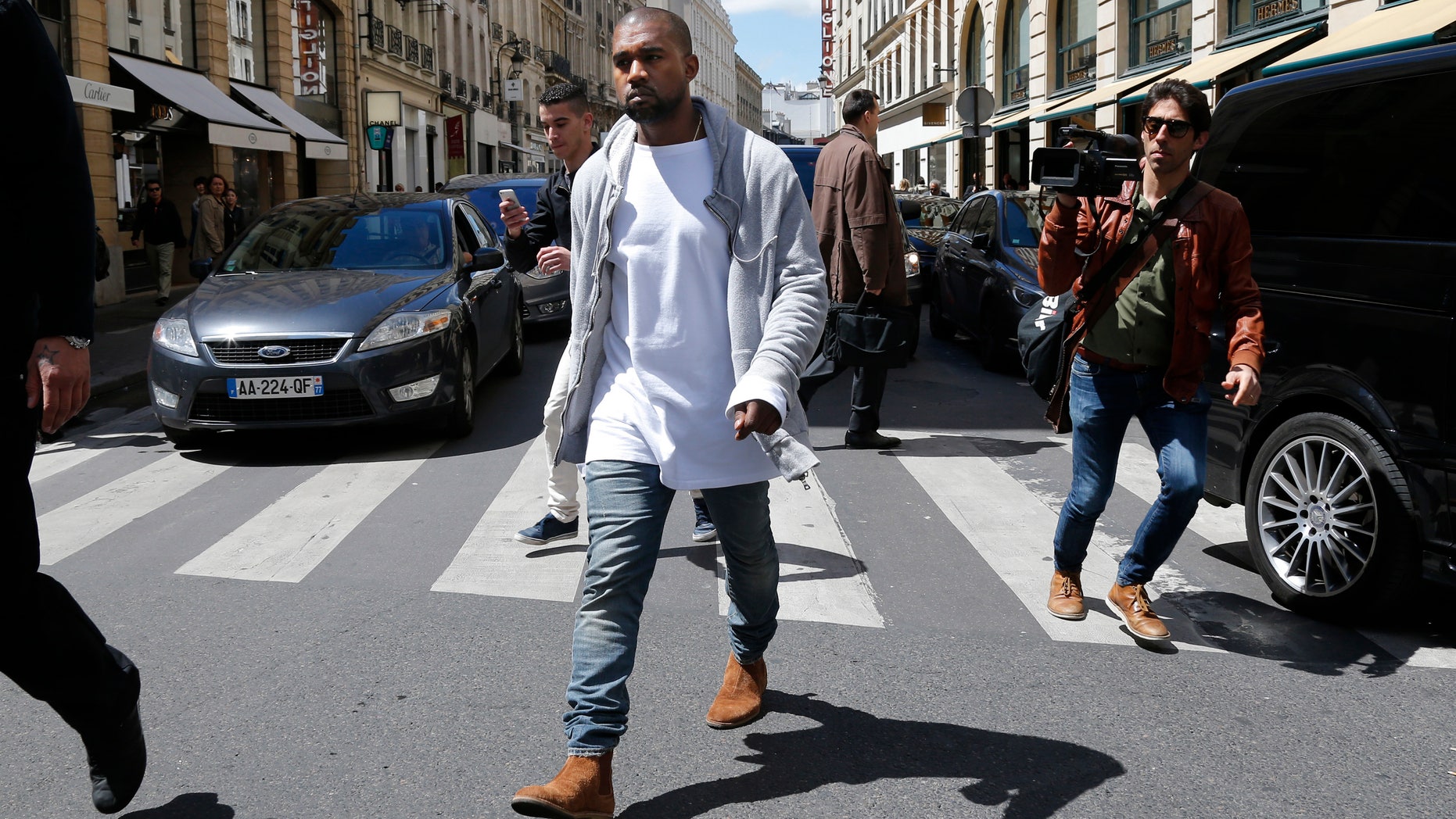 Kanye West was roundly booed while onstage at a music festival in London reports The New York Daily News.
The rapper irritated the crowd after he stopped performing to go on a 20 minute diatribe about the discrimination of the fashion industry.
Clad in a bejeweled mask over his face the 37-year-old performer reportedly said, "I'm not going to mention any names but...Nike, Louis Vuitton and Gucci. Don't discriminate against me 'cause I'm a black man making music. 'F--k saving face and what it's supposed to mean, it's about living my dream."
At that point the crowd started to boo and many fans took to social media to complain.
Meanwhile Kim Kardashian went to Instagram to tell her fans how much she missed her husband, captioning a picture, "I miss him so much! #TourLife #HurryHome." In the photo, the couple are wearing leather jackets with the words "Just Married" emblazoned on the back.