Kaley Cuoco describes first meeting with Karl Cook, life after 'Big Bang Theory'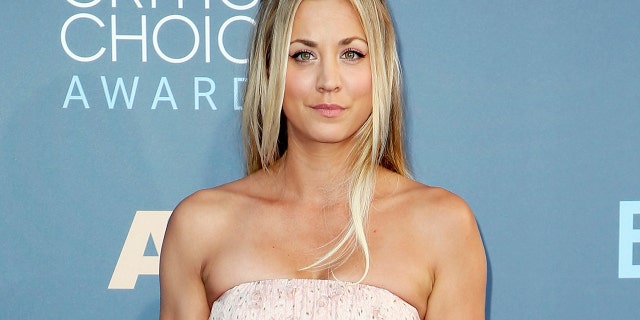 NEWYou can now listen to Fox News articles!
Star of "The Big Bang Theory," Kaley Cuoco, isn't shy about showing off her relationship with professional horseback rider, Karl Cook. Now, the star is detailing how they met, and where she sees her life with him going when her hit sitcom ends.
Speaking to The New York Post, Cuoco related the story of the first time she was asked out by Cook. A fellow equestrian, Cuoco was attending a Valentine's Day horse show when her now-boyfriend rode up on a motorized bike carrying a bottle of champagne and asked her to dinner.
"And my friends and I are like, 'Oh my God, it's Karl Cook' - 'cause in the riding world, this guy's a big deal," she told the outlet sharing that they've been inseparable ever since.
The star even remarked on how quickly things fell into place with Cook, but not quite as quickly as they did with her now ex-husband, Ryan Sweeting. As previously reported, Cuoco and Sweeting wed in 2013, only to announce their split just 21 months later. She says that she's trying to slow things down with Cook, but is proud of the fact that she's dated him longer than her entire relationship with Sweeting at this point.
However, just because they're moving slower doesn't mean she doesn't see a future with Cook. In fact, she sees a life for both of them touring the country and training to become a Grand Prix rider. As for acting, she confessed that she wants to pursue more dramatic roles, but she could also walk away from it entirely and live the horse life.
"I will keep my toe in it, for sure," she told the outlet. "But I would love to travel the world with my boyfriend and show horses."
The star predicts "The Big Bang Theory" will end after its latest pick up of two more seasons. Previously she told CBS News that she'd be willing to go longer, but it might not be realistic.
"I didn't think we'd get to this point," she said. "I'd be happy to go as long as we can, but I would like to go out on a high note. I'd prefer to go out while we're doing well."