Justin Bieber's battery case goes to prosecutors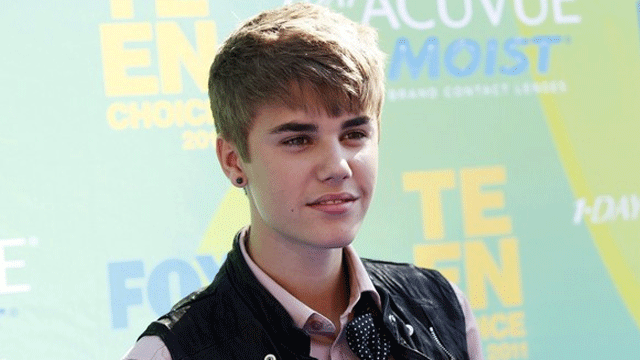 The Los Angeles Sherriff's Department completed and handed over to prosecutors on Tuesday its investigation into pop star Justin Bieber and the alleged May 28 brawl he had with a photographer, Celebuzz reports.
"The case was just passed off to the D.A.'s office… it is up to the D.A. if they press charges," sheriff's rep Nicole Nishida confirmed.
The District Attorney of Los Angeles County will now decide whether Bieber, 18, will face criminal prosecution for an altercation at at a suburban shopping centre in Calabasas, Calif., in front of girlfriend Selena Gomez, 19.
The sheriff would not comment whether Bieber or Gomez were interviewed or not, though a source told Celebuzz eyewitnesses were questioned.
The development comes on the same day Bieber's new album 'Believe' launched. The Canadian pop singer could face up to six months in jail if he is charged and convicted of the alleged crime.
It is commonplace for police to refer high-profile cases to prosecutors.
Celebuzz was first to reveal the name of the photographer involved in the incident, Jose Sarros, who in an exclusive interview on May 29 said: "I don't have a lawyer — yet. The report that I spoke to a lawyer is a lie. But I cannot talk more about what happened."
When Sarros was contacted on Monday, he first pretended he was someone else before saying he could not speak about the incident.
"I can't talk," Sarros said when asked if he knew what the latest developments were in the police probe.
Sarros told sheriff's deputies Bieber struck him in the face during the scuffle.
He complained of pain and requested medical attention. Sheriff officials at the time of the incident said the unidentified photographer was transported to a nearby hospital, where he was treated and later released.
Another witnesses to the incident told ABC News that the photographer was blocking Bieber's car, leading to the star's reaction.
"They were stopping him from leaving the parking lot and that made him really mad," onlooker Summer Janis said.