Justin Bieber ticketed for speeding on highway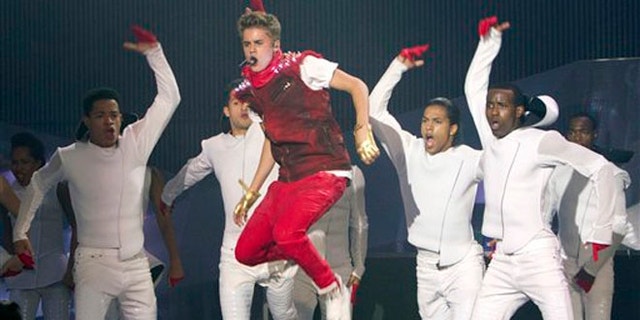 LOS ANGELES – Authorities say heartthrob singer Justin Bieber has been ticketed for speeding on a Los Angeles freeway after being chased by at least one other vehicle.
California Highway Patrol Officer Ming Hsu says Bieber was cited for driving in excess of 65 mph at about 10:45 a.m. on Friday morning, after calls came in complaining of a freeway chase on southbound U.S. Highway 101 near Studio City.
Hsu says Bieber said he was being chased by paparazzi.
The claim of a chase is backed by eyewitness Los Angeles City Councilman Dennis Zine, who called authorities after seeing Bieber's distinctive chrome Fisker Karma being chased by five or six other cars.
Zine, a former LAPD officer, says the chase exceeded 100 mph.
A call and an email to Bieber's publicist weren't immediately returned.