Judge orders further review of Chris Brown's probation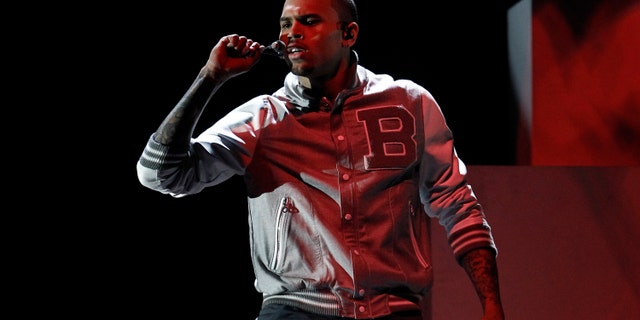 LOS ANGELES – A judge has ordered a further review of Chris Brown's community service and travel to determine whether the R&B singer has violated the terms of his probation for the 2009 beating of then-girlfriend Rihanna.
Brown appeared in court Monday for the first time in more than a year, and Superior Court Judge Patricia Schnegg tried to sort through Brown's probation record and the impact of a positive marijuana result during a random drug screening. Schnegg said community service logs from Brown's home state of Virginia were "somewhat cryptic" and additional review was needed to determine whether he had complied with his probation.
A spreadsheet sent by the Richmond, Va., police chief indicated Brown had completed 1,402 hours of community service, ranging from trash pickup, washing cars, painting and tending to stables.
She said Brown produced a medicinal marijuana prescription from California and that she had never ordered him not to use drugs, so the positive drug test may not have a major impact on his probation.
She warned Brown that while his marijuana use may be legal, he needed to be mindful of his public image and his sway with young fans.
"You are not an average person who can sit in their living room and do what you want to do," Schnegg said, noting that Brown's mother was sitting in the courtroom. "You are not only in the public eye, but you are on probation."
Brown was sentenced to five years of supervised probation after pleading guilty to felony assault for his February 2009 attack on Rihanna. Before Monday, he had received positive reports from probation officials and praise from Schnegg. The judge ordered Brown to return to court Nov. 1 for another update.
Virginia officials also reported that Brown may have traveled to Paris without permission, but Schnegg said she has approved most of the singer's travel and would have to review that claim further.