John Oliver talks mocking Trump on 'Last Week Tonight': 'It's the gift that keeps on giving'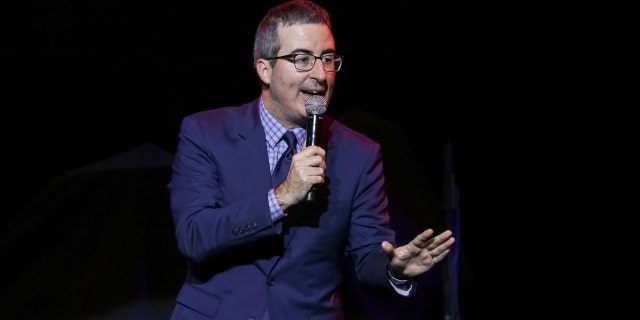 NEWYou can now listen to Fox News articles!
LOS ANGELES – For John Oliver, being able to joke about President Trump during his HBO show "Last Week Tonight" is a "gift."
"It's the gift that keeps on giving like a fire hose keeps on giving—you wish it would stop," Oliver told reporters at the 2018 Television Critics Associations' Summer Press Tour in Beverly Hills, Calif., Wednesday.
"We try and kind of compartmentalize him on our show," Oliver, 41, explained. "So that to the extent that we talk about what he's done we talk about it in the first 10 minutes, and ideally in the first couple of minutes of those 10 minutes — just so we can say: 'Yes, we know he said that thing,' and that way we can move on to something else."
Oliver went on to say that he is "wary" of President Trump "cannibalizing the show," explaining he does not want each episode to just focus on the president.
"We try to protect that main story from him as much as humanly possible."
Oliver may be handling things differently than other late-night shows but he said that he "genuinely" doesn't watch other shows.
"It's so hard to tend our own garden, I tend to not look at what else is out there," he explained.
As for if Oliver is worried he'll run out of jokes in the time after President Trump, the comedian simply said, "No."
"We were doing the show before he was here," said Oliver. "His absence was not a problem. He was not a dominating ingredient that comedy was crying out for."