John Oliver reacts to Orlando massacre: 'This just hurts'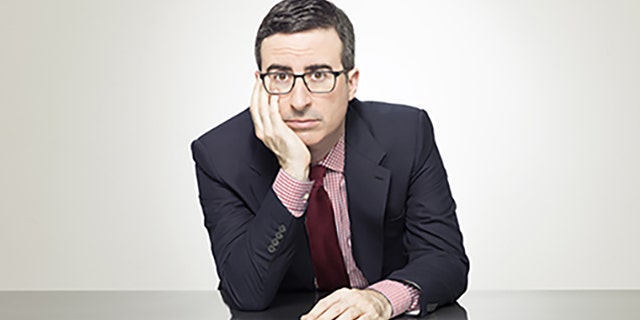 NEWYou can now listen to Fox News articles!
Because of the timing of the horrificmass shooting in Orlando early Sunday morning, John Oliver became the first late-night comedian to address the tragic event on his show, "Last Week Tonight" on HBO.
As he has done following previous terrorist attacks, Oliver opened the Sunday show, airing only hours after the shooting, with brief emotional remarks about the murders.
TV Execs & Producers Talk the Risks & Benefits Of Peak TV, Competing With HBO & Netflix-- ATX Television Festival
"It's still early and details are still emerging and right now this just hurts," he said."And the worst thing is, this pain is so familiar. In Paris last November, terrorists seemed to target places that symbolize everything that is wonderful about France — culture, music, restaurants. And in Orlando early this morning a gunman attacked a Latin night at a gay club in the theme park capital of the world. And for the record, I will happily embrace a Latin night at a gay club in the theme park capital of the world as the ultimate symbol of what is truly wonderful about America."
Oliver almost apologized for doing a comedy show so soon after the attacks. "It's hard to even know what to do in the wake of an event like this," he said.
'Westworld' EPs Talk 'Game Of Thrones' Influences, Robots & Lack Of Diversity In Westerns - ATX Television Festival
He ended his comments with an image of the hundreds of people who had lined up in Florida today to donate blood for the victims of the Orlando shooting. "It kind of reminds you that that dips--t terrorist is vastly outnumbered," Oliver said.
Game Of Thrones': "No One" Left Unscathed As Show Heads To Season 6 Conclusion