Joan Collins talks about being raped at 17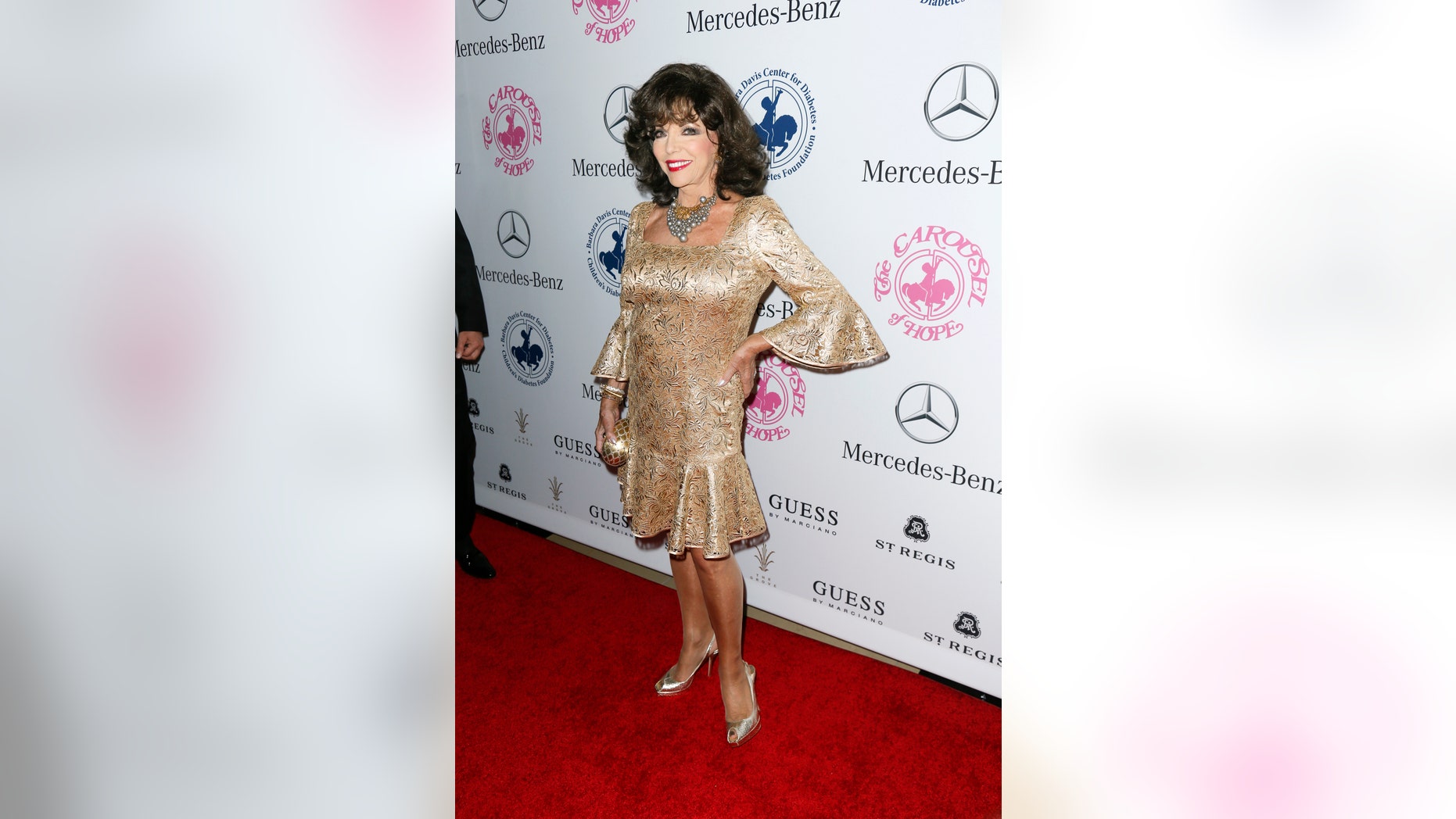 Joan Collins discusses being raped in a documentary called "Brave New World." The 81-year-old actress wrote about the harrowing ordeal in her autobiography but this is the first time she has opened about it on camera, reports The New York Daily News.

The documentary is the brainchild of a former Israeli beauty queen named Linor Abargil who was raped at knifepoint six weeks before she was crowned Miss World in 1998.

Collins says in the film that she "was raped when I was 17 years old."

The "Dynasty" star describes being drugged and raped when she was still a virgin. At the time she was an up and coming actress signed to a British film studio when the older Irish actor Maxwell Reed asked her out.

Collins says that Reed showed her pornographic magazines and then gave her a drink.

"The next thing I knew, I was out flat on the sofa in that living room and he was raping me," she says. "And what he had given me was a drug. He had drugged my drink. It wasn't my fault but I didn't know, I went out with him."

The 81-year-old actress explains that she naively went out with him again and again, eventually marrying him after he asked. "Well I better [marry him] because you know, he took my virginity,' she says.

"I really hated him, but I was so filled with guilt, that he had done this thing to me."

The actress then admitted. 'It took a long time to be able to really trust any man.
Collins and Reed were married for four years before divorcing. He died in 1974. Collins went onto marry another five times. She has been married to Percy Gibson since 2002.