JLO to Perform Controversial Song "Dance Again" on American Idol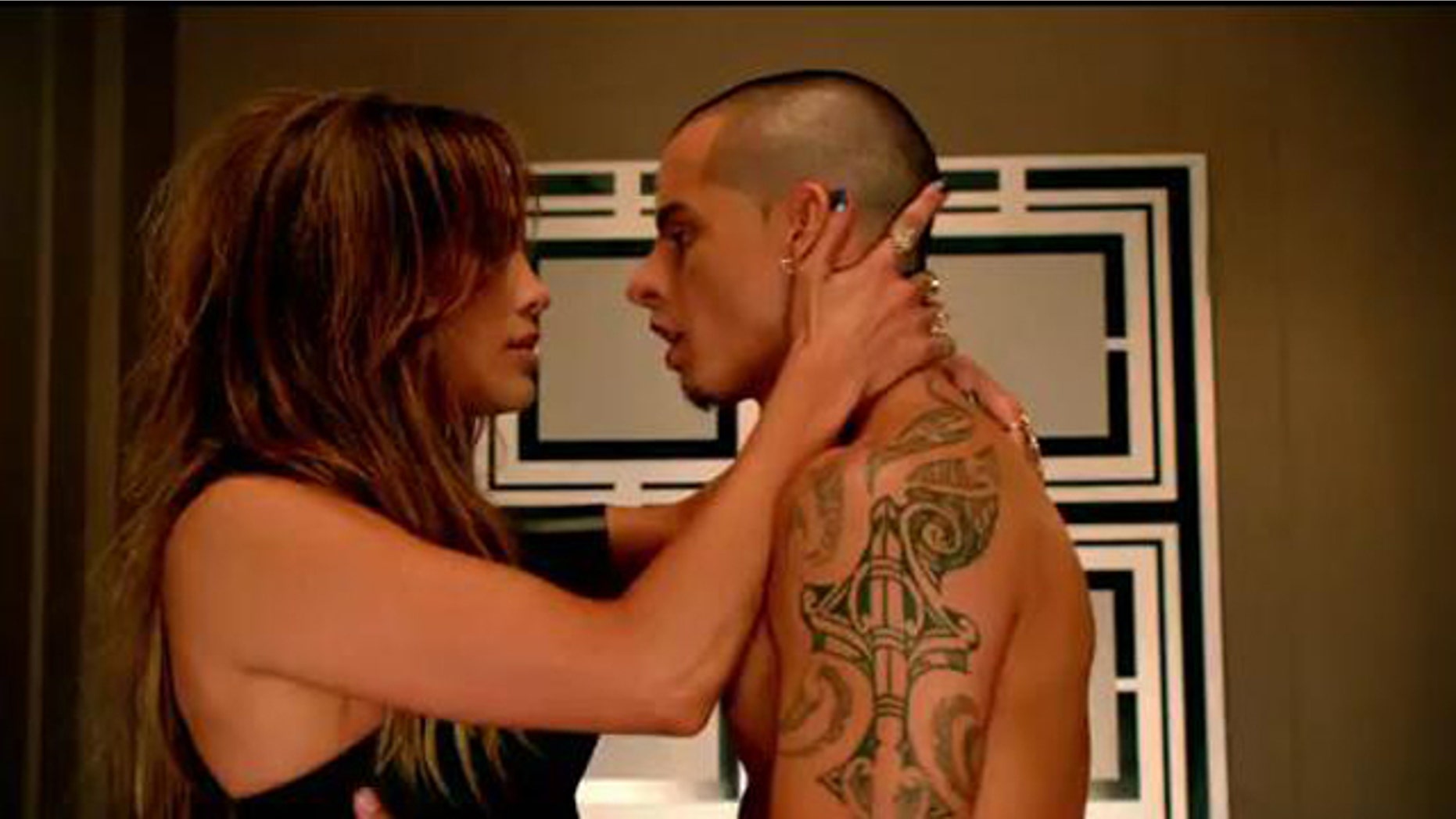 JLO is taking the stage on American Idol next week and is set to put on quite the steamy performance, CeleBuzz is reporting.
The diva will be singing her latest controversial song "Dance Again."
The video for the song premiered on Idol a few weeks ago and caused quite the frenzy with conservative organizations and audience members.
The Culture and Media Institute, a non-profit dedicated to promoting and restoring traditional moral values, a part of the Media Research Center network, says JLO's latest video was completely inappropriate for a "family friendly audience."
In the clip, Lopez and her boyfriend Casper Smart show a lot of skin. The full video was not aired. In the unaired segment, the real-life lovebirds dance and grind explicitly, while Lopez sings about how she loves to make love. In one part of the video, they partake in what appears to be an orgy.
Now CeleBuzz says Lopez, 42, and her much younger boyfriend Casper Smart, 25, will recreate some of the passionate scenes from the music video on the American Idol stage during the Thursday night May 3, episode.
A source familiar with the production to come told the entertainment gossip site that the performance will be "sensational."
"JLO's dancers began learning the choreography for the routine about a week ago and Jennifer joined them for a rehearsal last Saturday (April 21)," said the source.
"There's another week-and-a-half of intense rehearsals before the performance."
The publication also questioned if this performance will be pre-taped as was her "On the Floor" performance and then shown on Idol as if it was live.
When Lopez introduced the video on American Idol, she did not issue any cautions about the content.
"It's a good video," said Lopez. "I can't wait for you all to see it! Enjoy it, enjoy the song, it's very close to my heart. It has a great message, and I hope everybody likes it," she added.
You can reach Alexandra Gratereaux at: Alexandra.Gratereaux@foxnewslatino.com or via Twitter: @GalexLatino
Follow us on twitter.com/foxnewslatino
Like us at facebook.com/foxnewslatino