Jim Carrey returns to TV in dark comedy role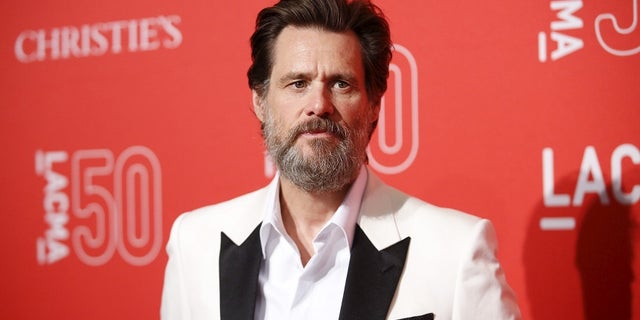 Jim Carrey is returning to TV for the first time since his career began. Showtime has announced that it's tapped the famed actor for a leading role in a new comedy project.
The premium network announced on Thursday that it will reteam Carrey with Oscar-winner Michel Gondry, who worked with the star on "Eternal Sunshine of the Spotless Mind." In addition to directing, Gondry will executive produce along with "Arrested Development" star Jason Bateman.
According to Showtime, Carrey will take the lead in "Kidding," which has been picked up for a 10-episode order. He'll play Jeff, a.k.a. Mr. Pickles, a children's TV star who is seen as a beacon of kindness and wisdom to America's impressionable youth as well as the parents who grew up with him. The character also leads a multi-million dollar branding empire. However, when he sees his Mr. Pickles persona losing his family - a wife, two sons, a sister and a father - he begins to implode. Jeff finds "no fairy tale or fable or puppet will guide him through this crisis, which advances faster than his means to cope."
The premise sounds decidedly darker than Carrey's previous TV role, 1990's "In Living Color." It spawned the funnyman's career which led to fame in films like "Ace Ventura: Pet Detective," "Liar Liar," "Bruce Almighty" and much more.
As Variety notes, this expands his work with Showtime, as he's already an executive producer on the comedy-drama "I'm Dying Up Here," which was just renewed for a second season.