Jeremy Renner: Fatherhood 'screwed' my career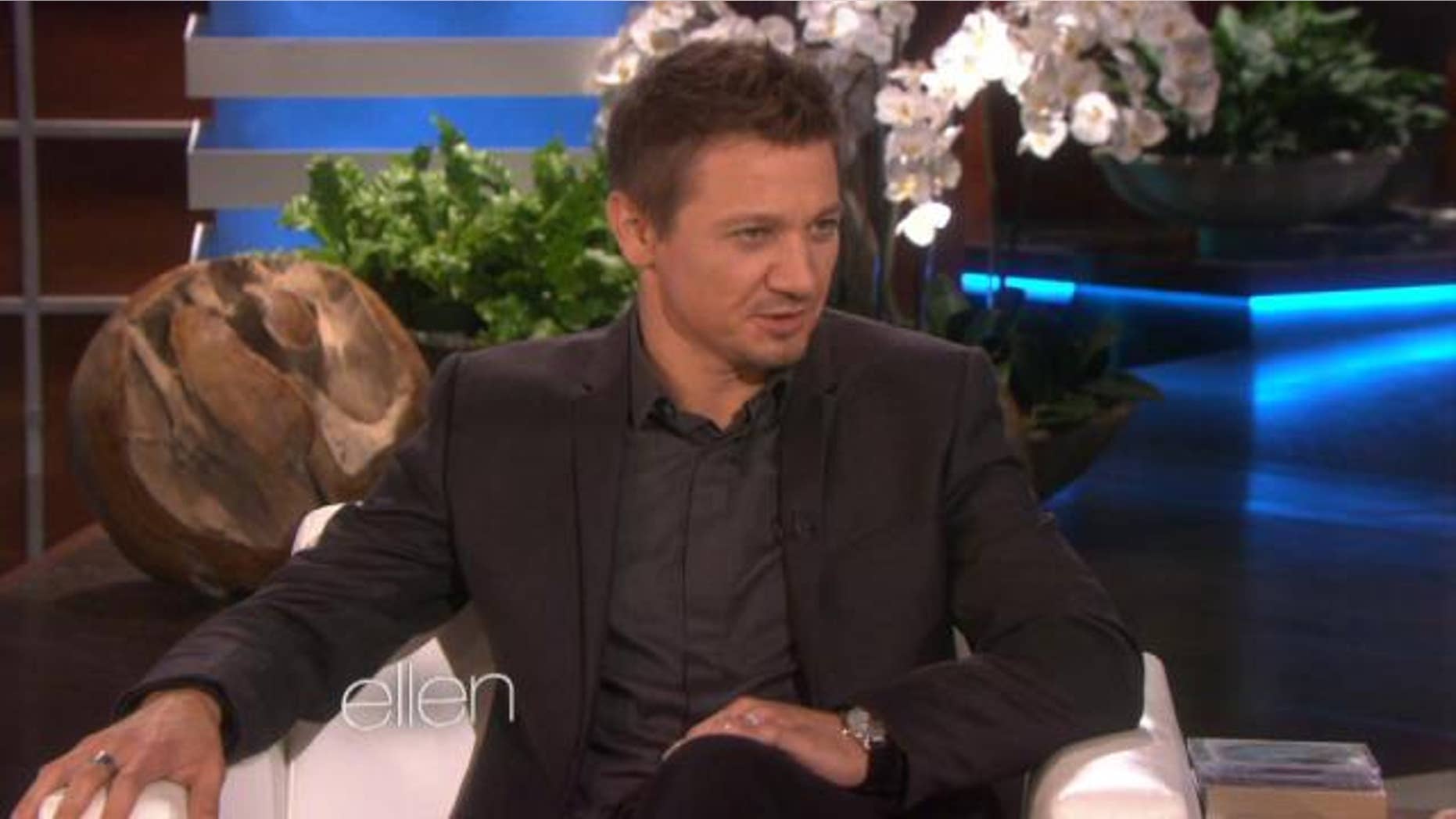 While Jeremy Renner isn't busy suiting up to play the archery-loving hero Hawkeye in the "Avengers" franchise, he's spending time with his two-year-old daughter Ava Berlin -- and according to Renner it's "the greatest thing in the world."
But his devotion to his daughter hasn't come without a few changes in his life.
Sitting down with Ellen DeGeneres in an interview airing Wednesday, the Marvel hero opened up about his baby girl, and how she's made his life completely different.
VIDEO: Flashback: Jeremy Renner Looks So '90s In Throwback Interview!
"[Fatherhood] really kind of it changed my perspective on a lot of things," Renner admitted. "It's kind of screwed my career in a lot of ways. Because I don't really care about [my career] so much because I care about her so much. She's like No. 1 in my life. And now I get to do movies on the side."
"Daddy's my best role to date, I think," Renner added proudly.
Renner also opened up about the difficulty of shooting a big-budget action movie while also spending time with his little girl, and revealed what it takes to make time for both.
PHOTOS: Stars Share Pics of Their Cute Kids
"Yeah, I do a lot of flights back. I did like 40 flights back. From London to here pretty much every other week," Renner said. "[I] see her sometimes for eight hours and then fly back."
Renner's upcoming "Avengers: Age of Ultron" explodes into theaters May 1.