Jeremy Renner clarifies gender wage gap comments: 'I have always supported women'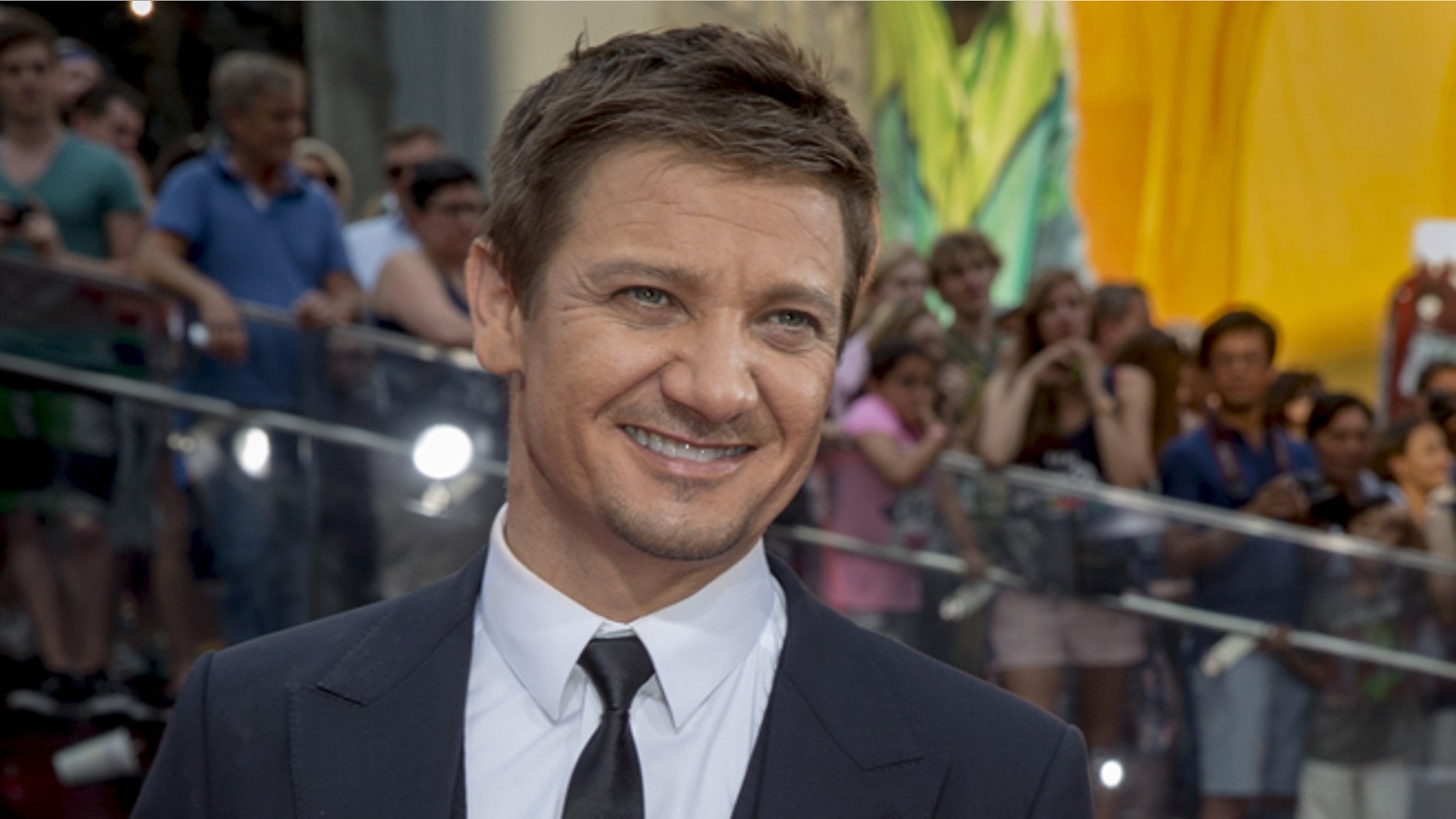 The 'Avengers' star clarified his controversial 'That's not my job' remark when asked about Bradley Cooper's pledge to negotiate contracts with his female co-stars.
"A media spin clarification brought to you by yours truly," Renner captioned a text pic on his Whosay page, adding, "#jlaw #equality #bridgethegap have a great weekend!!!"
WATCH: Jeremy Renner on Equal Pay for Female Co-Stars: 'That's Not My Job'
"So to set the record straight and give some clarity to how I feel which seems not to have been reported in it [sic] entirety, I lean on social media to relate with people directly because this is important to me," Renner wrote Friday.
Click here to subscribe to FOX411's YouTube channel
The "Avengers" star came under fire earlier this week for remarks he made in response to "American Hustle" co-star Bradley Cooper pledging to negotiate future contracts with his female co-stars, after Jennifer Lawrence penned a powerful essay on being paid less than her male movie counterparts.
"That's not my job," Renner told Business Insider at a press day for his "One Life/Live Them" campaign for Remy Martin Cognac on Wednesday. "I don't know contracts and money and all that sort of stuff."
WATCH: Chris Evans and Jeremy Renner Call Black Widow a Slut, Endure the Wrath of Marvel Fans
Renner later added that he was simply saying that he focuses more on his craft than his paychecks when it comes to making movies, but apparently felt the need to clarify further in his response.
"On the issue of gender equality I have always supported women deserving equal pay. Period," Renner continued. "A person should be rewarded only by their merit or service to their given field. Gender, race, creed, or sexual orientation should have absolutely no influence in pay, positively or negatively."
"I have always asked for all of us to move towards a unity and equality not just in pay, but social acceptance and discover compassion and tolerance within ourselves, to bridge our differences; united we stand," he concluded. "We will always be one. Like it or not."
WATCH: Jeremy Renner Says It's Not His Job to Help Female Co-Stars Negotiate Higher Salaries