Jennifer Lopez thanks 'twin soul' Alex Rodriguez after accepting Vanguard award at VMAs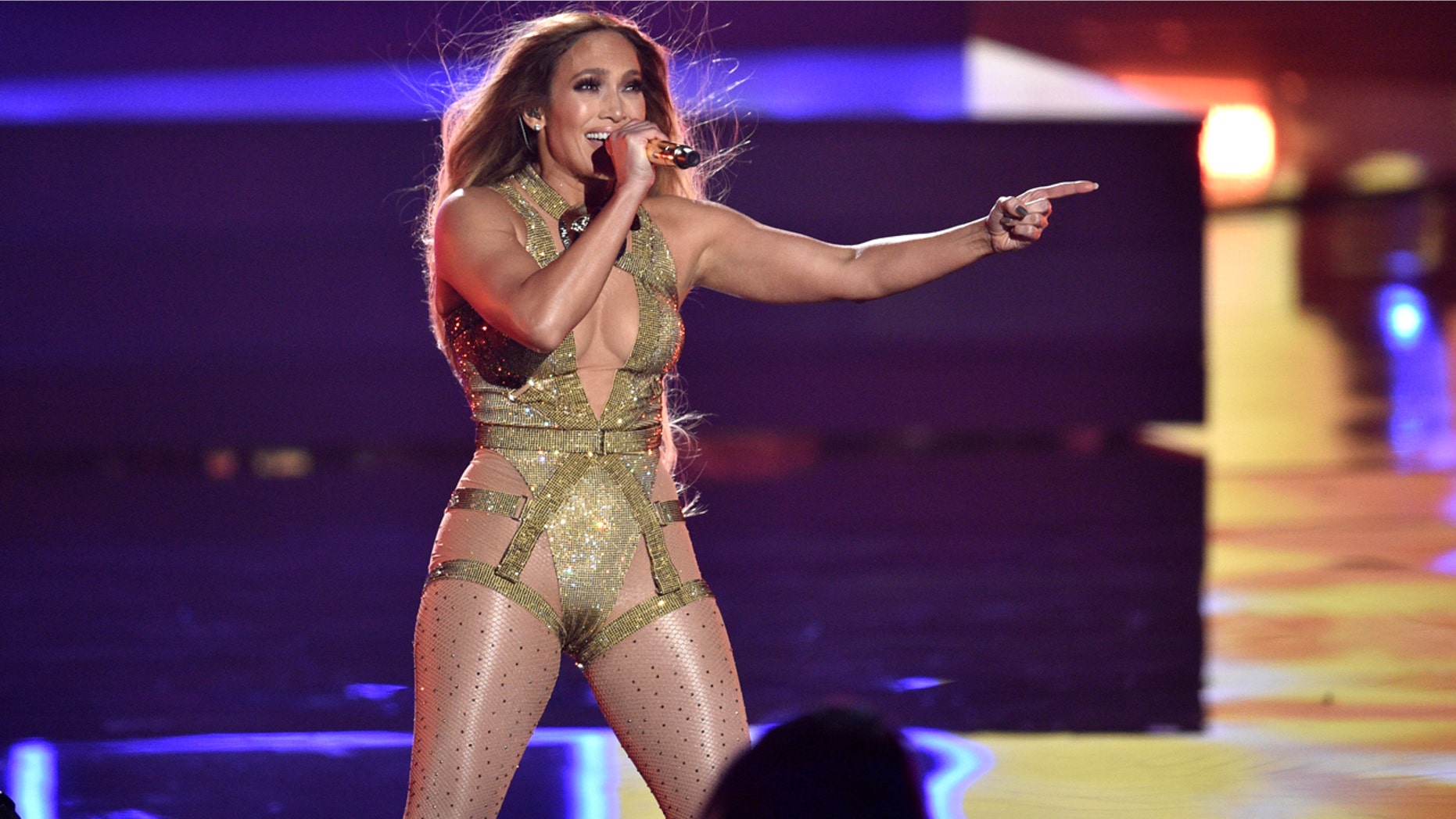 Jennifer Lopez stole the VMAs show with an electrifying performance that wowed the crowd and she also gave a touching speech for the Vanguard award honor where the singer thanked her love, Alex Rodriguez.
The 49-year-old made history on Monday night after becoming the first Latin American artist to be honored with the annual VMAs' Michael Jackson Vanguard award.
The "Jenny from the Block" singer took the MTV award show to another level by floating over the stage at the beginning of her number. The singer dazzled in an array of gold and embellished Versace looks as she performed many of her greatest hits from "I'm Real" to "My Love Don't Cost a Thing." Lopez's glittering performance also featured surprise performances from artists such as DJ Khaled and Ja Rule.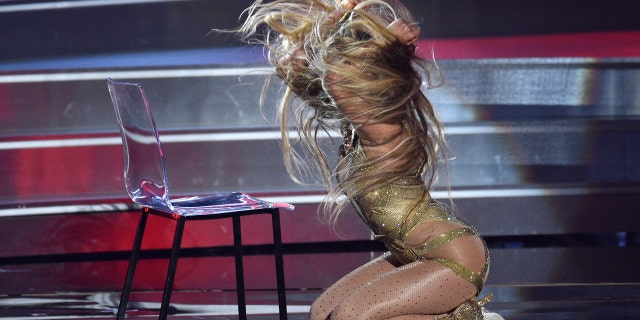 At the end of the performance, the singer accepted the golden Moonman statue from singer, Shawn Menedez.
Lopez began her speech by thanking MTV and talking about her early days in the business.
"I grew up on MTV and this is really like a tremendous honor for me. It has been an incredible journey of dreaming my wildest dreams and then kind of watching them come true - music acting performing this career has always been kind of an obsession for me," she said. "When people have said you're doing too much you can only do one thing. I always had it in my mind - I was always a person who was like why not?"
She continued, "I kind of had to forge my own path and make my own rules and I was obsessed like that and I liked it that way for a while just working and working and working."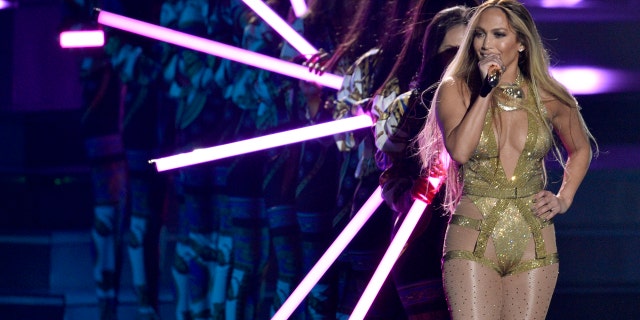 The singer then turned the focus on her two children whom she thanked for being in her life.
"But it wasn't until I had two little angels come into my life that everything changed. I knew I had to be better I knew I had to go higher I knew I had to be stronger than had been before...and now, here today, I stand here stronger and better than ever."
The singer then concluded her speech by thanking her mother, addressing her as the original "dancing queen," and finally, her famous boyfriend, Alex Rodriguez, who beamed throughout the singer's entire performance.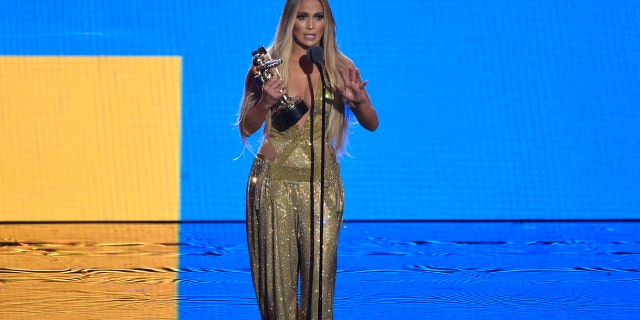 Lopez said to her former baseball player beau, "Alex, you're my twin soul. We're like mirror images of each other my life is sweeter and better with you in it."
Before ending, the Vanguard winner managed to squeeze in a quick "I love you" as the camera turned to show a smiling A.Rod who sat in the audience with their singer's mother both of their children.