Jennifer Lawrence poses in lingerie on mag cover: Who is Hollywood's hottest 'It' girl?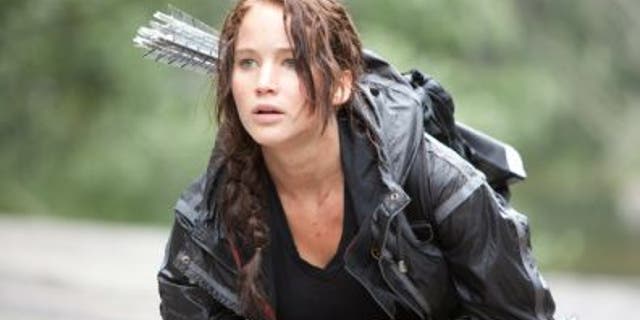 It's good to be Jennifer Lawrence. Her new movie, "The Hunger Games" (you may have heard of it?), had the third-best opening of all time last weekend, and everyone in Hollywood has her pegged as the Next Big Thing. She also happens to look hotter than ever in lingerie on the cover of German Interview magazine.

SODAHEAD SLIDESHOW: See Hollywood's hottest 'It' girls.
But believe it or not, the 21-year-old megastar in the making longs to play ... Bridget Jones.
"I have always wanted to play Bridget Jones. I want the movies to not exist so that I can do that," she said. "When you're feeling 'bleh' and you want a movie that you're never bored of watching, Bridget Jones is that for me so it's natural to say that I want to be Bridget Jones. But I never wanted to replace Renee Zellweger."

OK, well, she's stuck playing Katniss Everdeen for now. Speaking of which, now that "The Hunger Games" made $155 million in its opening weekend (the most ever for a non-sequel), Jennifer can expect to add some serious dollars to her bank account. But she has some pretty bizarre plans for the dough.

PHOTOS: See the latest celebrity pictures to hit the Internet.

'When I get my first real check, I want to bathe in a pool full of pasta," she said. Did something get lost in the German translation there? From J-Law to Emma Stone to Rooney Mara, let us know: Who is Hollywood's hottest "it" girl?