Jennifer Beals: Playing call girl in 'The Mob Doctor' 'so much fun'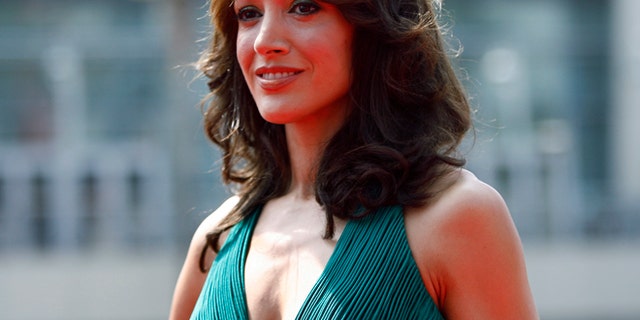 LOS ANGELES – She has played an exotic dancer in "Flashdance," a lusty vampire in "Vampire's Kiss," an Ivy League-educated lesbian in Showtime's "The L Word," and now Jennifer Beals can add "former call girl-turned-high-class madam" to her resume.
Beals, 48, has joined the cast of Fox's "The Mob Doctor" for at least three episodes, playing the Chicago-based character Celeste LaPree who runs with the wrong crowd.
"She starts out as a call girl and then becomes an entrepreneur and creates the largest escort service in the Midwest and has associations with the Mob," Beals told FOX411's Pop Tarts column of her new-found role. "It was so much fun. I love this character so much; she is all about sex, violence and money – and not in that order. She is this very interesting mix of the completely feminine and masculine."
The actress did however; seek some style inspiration from real-life mob-related ladies that came before her.
"I watched 'Mob Wives Chicago' (a VH1 spin-off of the New York hit 'Mob Wives') to understand a little bit of the fashion for right now… I gave her these long acrylic nails with little diamonds in them, a copious amount of rings, and these huge earrings," Beals continued. "I think her motto is 'more is more'."
But it was LaPree's penchant for power that really brought Beals on-board.
"She is a very smart business woman and she is not afraid of physical violence, you will see her slap a man right across the face unapologetically and without fear," Beals quipped. "When I saw the part I wanted to go right out and inhabit this person, she is very animalistic and really strategic."
Beals is also currently strategizing a move from in front of the lens to behind it, honing her skills as a new wave Hollywood producer.
"I was really lucky that the first show I went to go and sell we sold straight away, and I will be able to announce the details of that pretty soon. But in terms of films, films are tougher," she added. "What interests me is this idea of using the Internet as a platform – of being able to say you are going to make a movie that people can watch on their iPad. There is a certain intimacy in that, which interests me… It is really a new wave."