Jason Aldean announces new album 'Old Boots, New Dirt' with track listing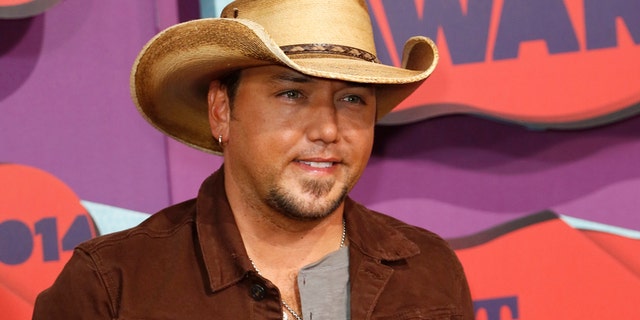 Jason Aldean has a new record coming out, and it's going to be different from anything fans have heard before. Taking a cue from other big names (see: Taylor Swift and Brad Paisley) who have used the Internet to hype up new music, Aldean has announced a new album exclusively through BuzzFeed.
"Old Boots, New Dirt" will be different from what fans have come to expect from the "Dirt Road Anthem" singer, with classic country blending with R&B, Southern rock, and even a little pop. It's a new sound for Aldean — and, after years of personal controversy, a clean slate.
"For me, ['Old Boots, New Dirt'] just seemed like a fitting title to put on this album that we made during all this madness,says the singer. "In the last couple of years, it feels like everything I've done has been on blast, personally and professionally. That title and that song, 'Old Boots, New Dirt,' is about starting with a clean slate. I'm the same dude, but were gonna start over and hit some uncharted territory here."
Aldean's sixth studio album is set to drop Oct. 7 via Broken Bow Records and seeks to push the boundaries of conventional country music.
Jason Aldean, "Old Boots, New Dirt" Track Listing:
1. "Just Gettin' Started"
2. "Show You Of"
3. "Burnin' It Down"
4. "Tryin' to Love Me"
5. "Sweet Little Somethin'"
6. "Laid Back"
7. "Tonight Looks Good on You"
8. "Too Fast"
9. "If My Truck Could Talk"
10. "Old Boots, New Dirt"
11. "I Took It With Me"
12. "Don't Change Gone"
13. "Miss That Girl"
14. "Gonna Know We Were Here"
15. "Two Night Town"
Quit Complaining About Modern Country Music
[youtube lU2-0c-2VSo]