Jane Lynch Responds to Ed O'Neill's Emmy Comments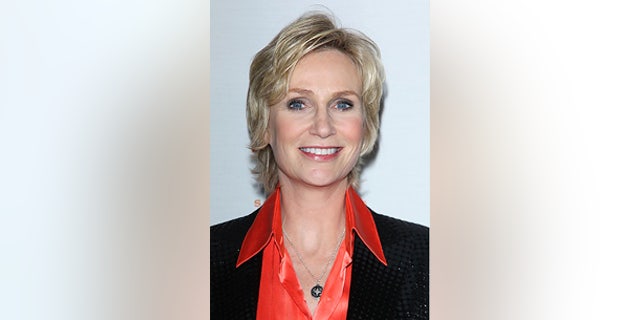 Mad that Ed O'Neill said Jane Lynch didn't deserve an Emmy for Glee? Don't be, she says.
Ed O'Neill: Glee's Jane Lynch shouldn't have won the Emmy.
Earlier this week, the Modern Family star said Lynch's acerbic Sue Sylvester was too "one-note" to win the supporting actress in a comedy Emmy, but Lynch is refusing to be drawn into a war of words with the actor.
"Thanks for being repulsed. But let it go; that's what we're doing," her rep told E! Online.
O'Neill, who has never been nominated for an Emmy, told TV Guide Canada that while he loves Lynch as an actress, he thinks his on-screen wife, Sofia Vergara, should've taken home the award. Julie Bowen, who plays his daughter, was nominated as well.
Check out the rest of today's news.
"Sofia is just so, so funny. I don't think people realize how hilarious she is," he said. "She's so sharp with her wit, it's amazing."
In addition to Lynch's win, Glee also won directing for a comedy series (Ryan Murphy) at the Emmys. It lost best comedy series to Modern Family, which also won awards for supporting actor (Eric Stonestreet) and writing for a comedy series (Steven Levitan and Christopher Lloyd).
View original Jane Lynch Responds to Ed O'Neill's Emmy Comments: "Let It Go" at TVGuide.com
Related Articles on TVGuide.com
Other Links From TVGuide.com