James Van Der Beek reveals his run-in with Trump, talks upcoming role in 'Pose'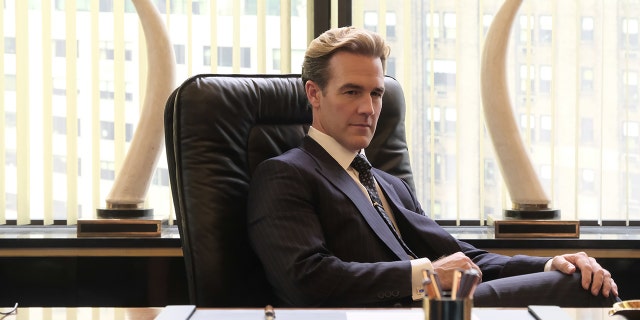 NEWYou can now listen to Fox News articles!
PASADENA, Calif. – James Van Der Beek's latest role has an interesting connection to President Trump.
The "Dawson's Creek" alum plays a character named Matt in Ryan Murphy's new FX series "Pose," a series set in the '80s about Manhattan's ball culture world, which came about during the city's real estate boom.
The show will feature the largest ever cast of transgender actors in series regular roles.
Van Der Beek plays a character closely linked to the now-president of the United States.
"I play Donald Trump's right-hand man, working in Trump Tower, and Evan Peters' [character] comes in and interviews for a job. I don't know what else I am allowed to say but I know I can say that. We never see Donald Trump. He's like Oz. He's always behind the curtain, but I'm his right-hand man," Van Der Beek told reporters during the Television Critics Association's Winter Press Tour, several months ahead of the show's premiere.
Van Der Beek expressed disappointment when Trump won the election, writing on Twitter, "Feeling a lot of pain tonight... trying to make sense of it. I feel the anger too... trying to see a way out of it. Maybe it's too soon..."
He revealed to reporters he once ran into Trump at a party.
"I did [meet Trump] at an Oscar party years ago," he said. "It was a two second passing. He pretended to [recognize me] if he didn't."
Now, he's playing a character set in Trump's business empire in the '80s. He said the role was one he was well prepared for.
"I'm from Connecticut. As a straight, white, cisgender, born-Christian white male. I grew up in '80s; I felt I knew a lot of these people," he said. "I felt like I knew a lot of these guys who… got the right job that paid a lot of money right away."
The show also examines a different community, he explained.
"We talk about the two… realities happening in Manhattan at the time -- one of them is the wealth, Trump-era real estate boom and the other is this ballroom community, and how these two communities existed at the exact same time in this little tiny island of Manhattan, and how they go up against each other."
Van Der Beek most recently starred in "What Would Diplo Do?" and this role was a big change for him, but the 41-year-old actor said he likes challenging roles.
"I always have to shake it up. I can't do the same thing more than twice without getting bored or going crazy."
"Pose" premieres on FX on June 3.