Jada Pinkett Smith slams divorce rumors: 'You'd think people would be rooting for you'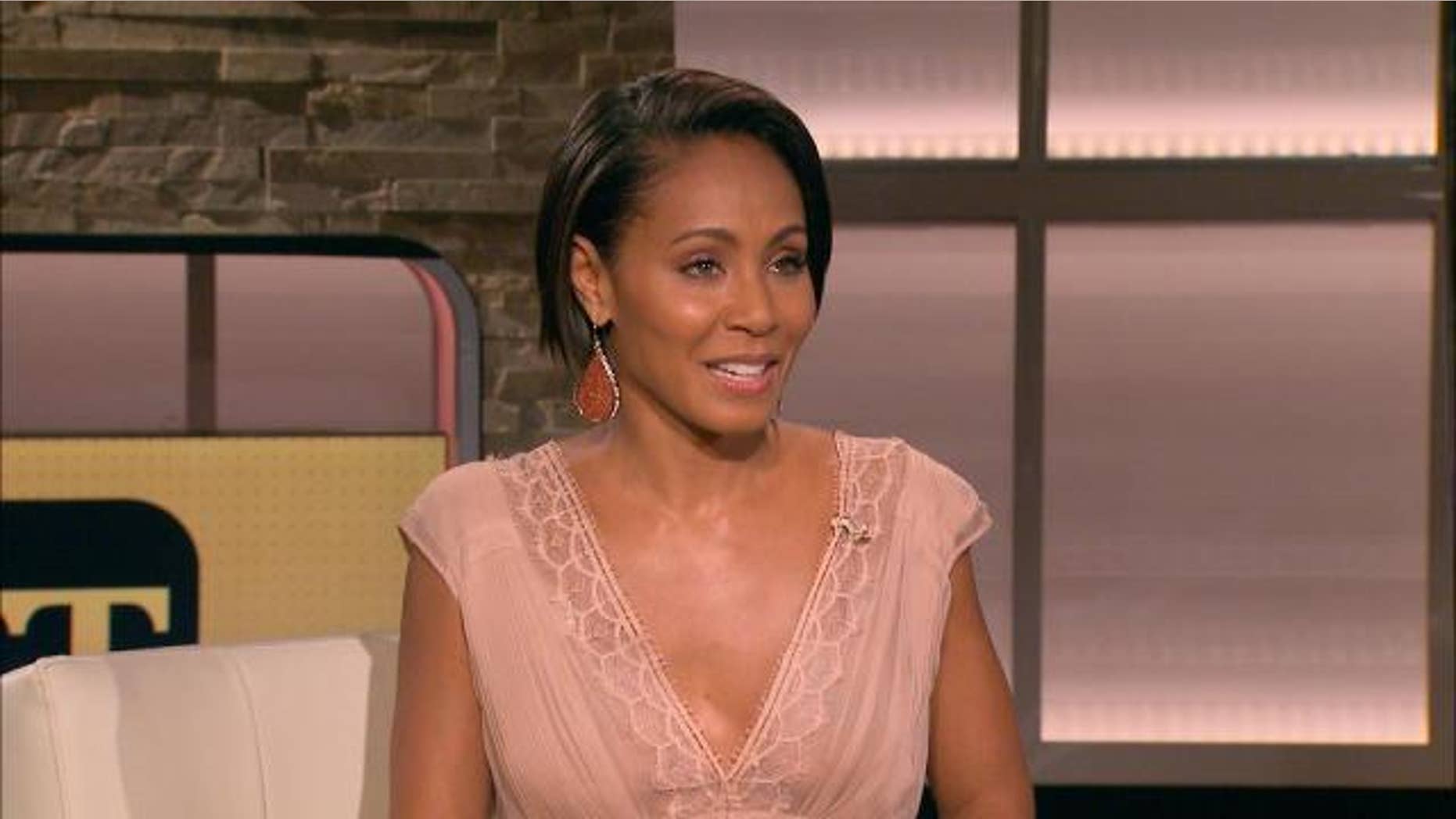 Rumors are swirling once again that Will Smith and Jada Pinkett Smith are headed for a divorce.
Speculation surrounding the couple's marital troubles have been a recurring tabloid staple over the last few years, and have consistently been proven to be false, but that hasn't stopped people from following the separation storylines time and time again.
"You'd think people would be rooting for you to stay together not to break up, you know?" Jada told ET's Kevin Frazier on Wednesday.
WATCH: How Jada Pinkett Smith Helped Will Smith Get Into 'Beefcake' Shape
For the 43-year-old "Magic Mike XXL" actress, there's an upside and a downside to these tabloid reports.
"It's actually good news and bad news. The good news is there's nothing else to talk about. This has been the only story," she said, laughing. "Let's round up the divorce story again!"
"Will and I love each other so much, and our family and our relationship is so important," she added.
NEWS: Jada Pinkett Smith Posts Nude Pic Taken By Husband Will Smith
However the actress, who tied the knot with the Oscar-nominated "Suicide Squad" star in 1997, also says she doesn't spend time worrying about all the baseless chatter.
"You know what? People gotta make their money and do what they gotta do, you know what I mean?" Jada explained.
"At the end of the day, I realize that too. And if people can go to sleep at night creating those stories then hey, have it… And he won't be with me tonight at the ['Magic Mike XXL'] premiere so… here we go again!" Pinkett said, laughing.
"Just so that you know, we're not getting a divorce... again!" she added.
WATCH: 12 Celebrity Couples Who Can't Ever Get Divorced or We Will Lose All Faith in Love