Italian-American Groups Ask MTV to Cancel 'Jersey Shore'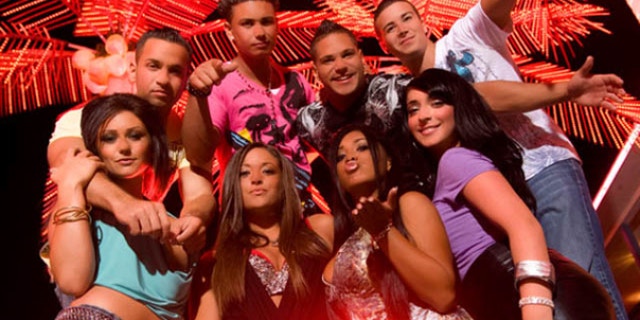 NEWYou can now listen to Fox News articles!
An MTV reality show that depicts Italian-Americans as beach-loving "guidos" is offensive and should be canceled, two national Italian-American organizations say.
UNICO National President Andre DiMino said MTV's "Jersey Shore," which is set to debut on Dec. 3, negatively portrays Italian-Americans as violent, aggressive "buffoons" and relies on blatant stereotyping.
"It continues to perpetuate negative stereotypes about Italian-Americans," DiMino told FoxNews.com. "If you replace Italian-Americans with any other ethnic group, would they use such a pejorative term to promote the show?"
SLIDESHOW: Offensive or entertaining? Check out MTV's cast shots and decide for yourself.
DiMino said he was most insulted by MTV's usage of the term "guido" to promote the show, which follows eight youngsters at a beach house in Seaside Heights, N.J., including cast members "Paulie D," "Jenni J-WOW" and "Vinnie."
"It's really a buffoon-type person who acts crass and vulgar," DiMino said of the slur. "When we saw those promos, it confirmed our fears. Those promotions are a disgrace."
POLL: Does 'Jersey Shore' promote negative stereotypes?
The show has been billed by MTV as the network's newest reality show that "exposes one of the tri-state's most misunderstood species ... the GUIDO."
"Beach by day, dancing and partying all night," reads Jersey Shore's promotional Web site. "They'll live, work and rage together until the summer ends. There's no spray tan too orange, no hair too spiked and no bod too tight for this crew."
MTV spokeswoman Emily Yeomans said the show continues the network's documentation of various subcultures.
"The Italian-American cast takes pride in their ethnicity," a statement from MTV read. "We understand that this show is not intended for every audience and depicts just one aspect of youth culture."
DiMino, however, was unmoved by that explanation and is considering further action. He said the show will continue negative stereotypes previously perpetuated on HBO's smash hit "The Sopranos."
"It's not surprising," DiMino said of MTV's decision to air the show. "They're trying to sweep it under the rug, this very outward and blatant stereotyping that they're advocating. I'm going to determine what our next steps are going to be. We just can't remain silent. We've lived through 'The Sopranos' when we were all gangsters and thugs, and now we're being portrayed as buffoons."
Joseph Del Raso, president of the National Italian American Foundation, told FoxNews.com he finds the program alarming.
"Italian Americans are the largest ethnic group in the Garden State and their contributions to New Jersey and the United States are considerable," Del Raso said in a statement. "New Jersey has produced prominent Italian Americans such as Justice Samuel A. Alito, Jr., General Raymond T. Odierno and Bruce Springsteen. MTV should make a program about that instead."
New York City Councilman Peter Vallone said he's aware of such stereotypes in the Garden State.
"I lifeguarded at the Jersey Shore for 7 years, and while these stereotypes exist, they also exist for other nationalities as well," the former council speaker said in a statement to FoxNews.com. "Unfortunately, for MTV as well as others, Italians are one of the very few remaining groups it's still okay to make fun of."