Is the Tom Brady and Gisele love story deflating? Power duo reportedly on the rocks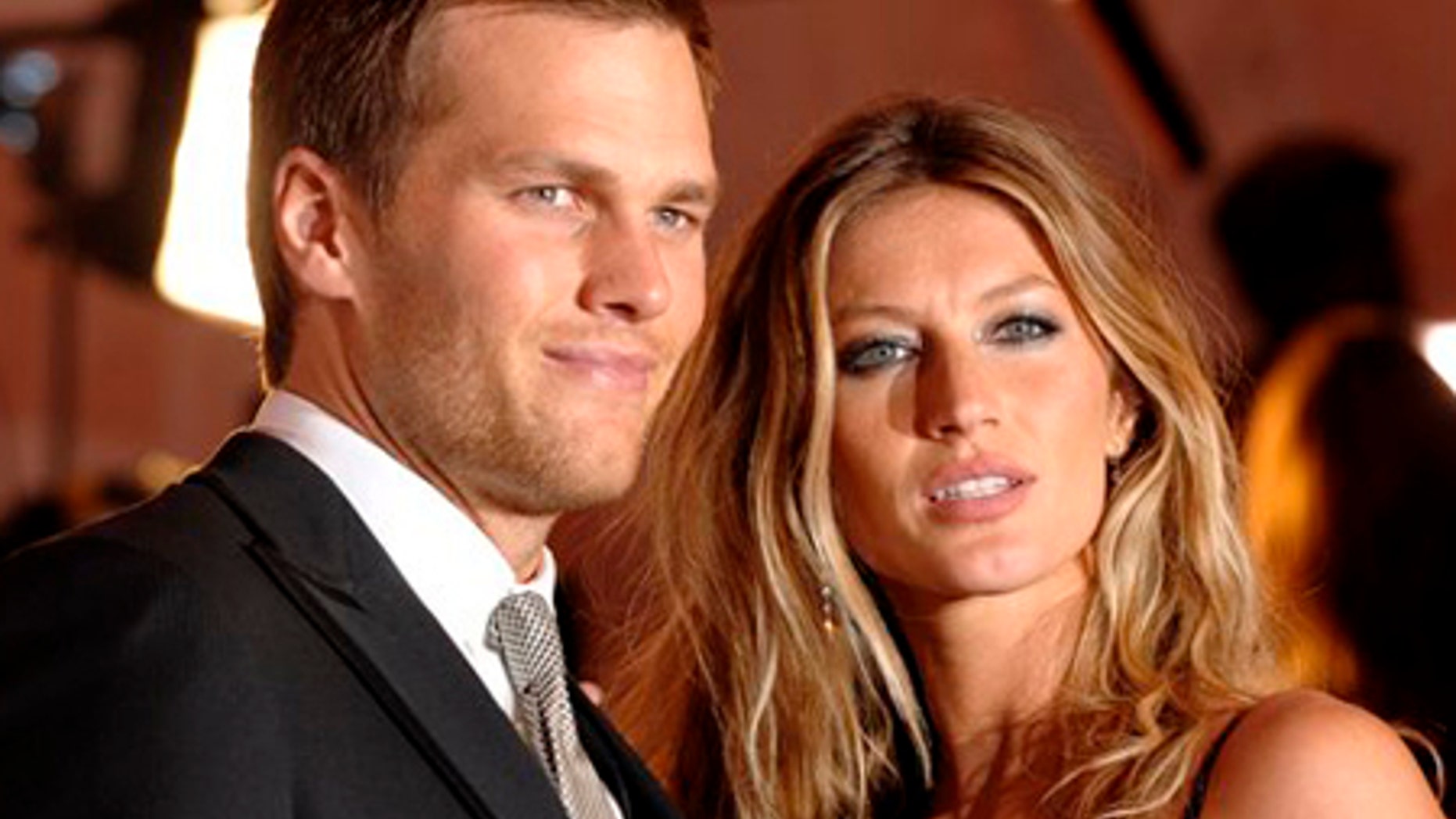 As celeb couples seem to be dropping like flies lately, or more so than usual, rumors are swelling that sparks may be fizzling between another super duo – the New England Patriots star quarterback Tom Brady and super-stunning supermodel Gisele Bundchen.
OK! Magazine reports that things are little tense these days in the Brady-Bundchen household.
"Things between Tom and Gisele have been strained for a long time," an unnamed source is quoted as saying to OK! The source said that Brady and Bundchen long have "been plagued by the same problems."
There were no details in the various published reports that picked up the story, however, about what may be causing trouble in paradise.
At the same time, Bundchen has been posting lovey-dovey messages on social media about Brady, leading some to scratch their heads in confusion and others to feel skeptical, calling it a cover.
Last week, Bundchen post an Instagram photo with the couple engaging in PDA and bearing the caption: "Happy birthday my love! We're so blessed to have you in our lives. Thank you for always giving us so much love. We love you!"
And when Brady recently posted a Facebook photo of himself walking onto the Patriots field, Bundchen was among those hitting "like."
"Gisele is ramping up the social media activity because her marriage is breaking down," the source was quoted as telling OK!, claiming while out for his birthday dinner, "Tom and Gisele had a massive fight, and she stormed out."
Some media outlets wondered if Ben Affleck's apparently friendly former nanny's posing with Brady's Super Bowl rings may have had anything to do with the tensions.
Like us on Facebook