Is the Oscars telecast way too long?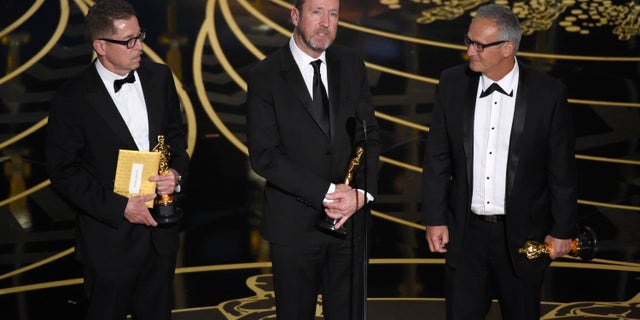 NEWYou can now listen to Fox News articles!
Chris Rock was funny, important issues were tackled and Leonardo DiCaprio finally took home a golden statuette, but one thing that stuck with some Oscar viewers was just how long Sunday's Academy Awards were.

The show began at 8:30 p.m. EST after an hour and a half of pre-show coverage on ABC.

It then ran way past its predicted three-hour time slot, ending well after midnight on the East Coast. Plenty of viewers took notice of how late the show was going.
One Instagram user shared a photo of huge mug of coffee writing, After staying up way too late to watch the ridiculously long, drawn out#Oscars... This is how much #coffee I'll require to be semi-functional today...
Some fans suggested a solution may be to cut some of the categories being handed out at the actual Oscars ceremony.
In addition to Best Picture, Best Actor and Best Actress, the Oscars hands out statues for categories like Sound Mixing, Documentary (short subject), Live Action Short and more.
Is the telecast too long or just right? Let us know in the comments section below.
Four4Four Oscars 2016 Special: The good, the bad ... and the really weird