Is Kate having a daughter? Princess appears to inadvertently drop hint at event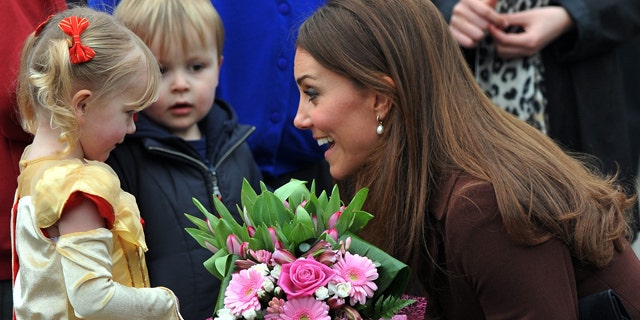 LONDON – It's a royal secret, but the Duchess of Cambridge may have inadvertently dropped a hint about the gender of the baby she and Prince William are expecting.
When a wellwisher gave the former Kate Middleton a teddy bear during a rare public appearance Tuesday, one woman in the crowd said she heard Kate respond: "Thank you, I will take that for my d..." before she broke off her comments.
That reported exchange was enough for Britain's tabloids to trumpet "It's a girl" in Wednesday's papers.
Sandra Cook, who was standing near Kate, told reporters that she asked Kate if she had been about to say, `daughter' and was told at first that the royal couple did not know and then that the couple would not reveal the child's gender.