Iranian Government to Sue Movie Industry Over 'Argo'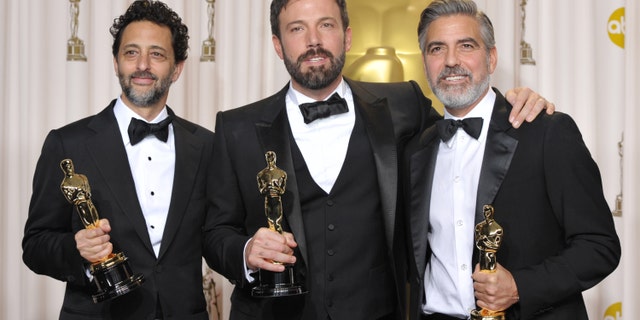 Iranian authorities are planning to sue Hollywood over the Oscar-winning "Argo" because of the movie's allegedly "unrealistic portrayal" of the country, according to Iranian news outlets.
Several outlets, including the pro-reform Shargh daily, said on Tuesday that French lawyer Isabelle Coutant-Peyre is in Iran for talks with officials over how and where to file the lawsuit.
Coutant-Peyre is also the lawyer for notorious Venezuelan-born terrorist Ilich Ramirez Sánchez, known as Carlos the Jackal.
The decision on the lawsuit came after a group of Iranian cultural officials and movie critics screened the film in a closed audience in a Tehran theater late Monday.
Iranian officials in February dismissed "Argo" as pro-CIA, anti-Iran propaganda.
The movie, directed by Ben Affleck, is based on the escape of six American hostages from the besieged U.S. Embassy in Tehran in 1979.
Two weeks ago the film won the Academy Award for best picture along with Oscars for best adapted screenplay and for best film editing.
Affleck famously wasn't included in the best-director category, but as a producer on the film alongside George Clooney and Grant Heslov, he got to take home the top prize of the night.
"I never thought I'd be back here, and I am because of so many of you in this academy," said Affleck, who shared a screenplay Oscar with pal Matt Damon 15 years earlier for their breakout film "Good Will Hunting."
Among the wisdom he's acquired since then: "You can't hold grudges — it's hard but you can't hold grudges."
Based on reporting by the Associated Press
Follow us on twitter.com/foxnewslatino
Like us at facebook.com/foxnewslatino