Inmates, Chicago orchestra members perform together behind bars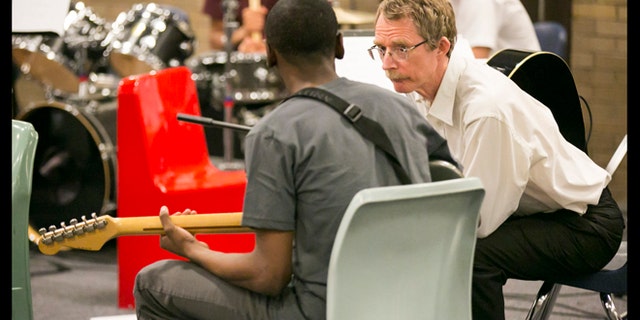 CHICAGO – The Italian-born director of the Chicago Symphony Orchestra, Riccardo Muti, has attended a concert in a jail performed by a group of the orchestra's musicians as well as inmates.
It happened Sunday at Chicago's Juvenile Temporary Detention Center. The mostly teenage inmates are awaiting trial, many on serious charges.
It's part of an outreach program championed by Muti.
After the concert, he told the inmates the concert was "a wonderful beginning." He added that, "You will join society with the sense of harmony you learned here."
The inmates participated in a weeklong musical workshop that culminated with the concert.
One piece began with a classical bass playing Bach's Cello Suite in C major. The teens then joined in rapping. Some of their parents cried as they listened in the audience.