Hugh Hefner's son Cooper slams Holly Madison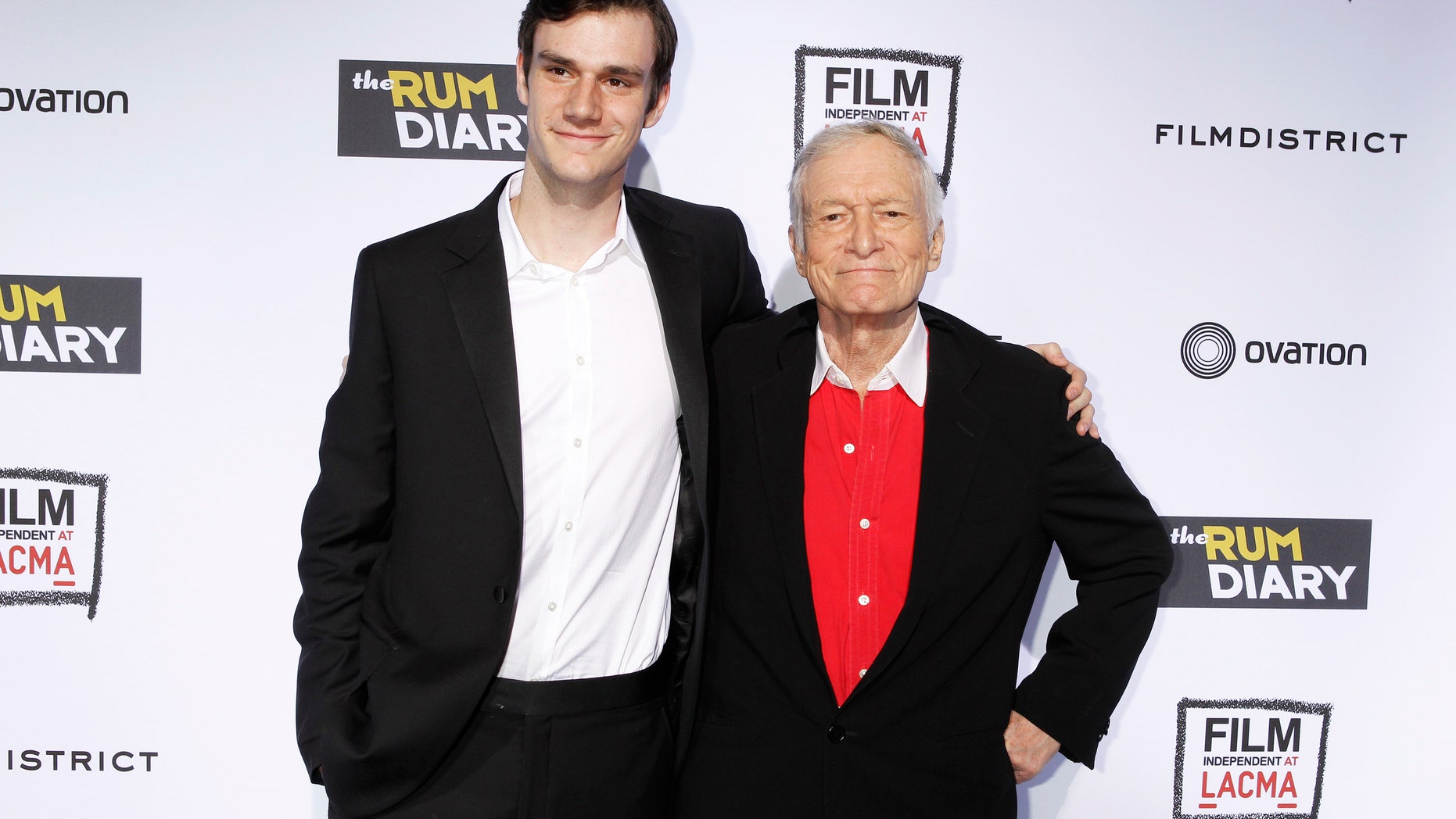 Hugh Hefner's son is vigorously defending his dad after Holly Madison accused Hefner of being emotionally abusive during her time at the Playboy Mansion.

"How does a person who is famous for being a gold digger paint themselves as a victim of a relationship they aggressively sought out for," Cooper, 23, angrily asked in a Twitter rant against Madison.

He continued: "Holly Madison…and a few other lovely ladies that lived in L.A. make a Justice League-type group of wonderfully s..tty people."
Click here to subscribe to FOX411's YouTube channel

Madison told FOX411 that Hefner treated his harem of girls terribly.

" (He) belittled us and always made me feel ugly, always made me feel worthless and once the show ("Girls Next Door") started filming, told us that we were replaceable and anybody could do our jobs. The fact that I put up with that, I'm amazed…All these girls were young, star struck, blinded by fame and money and that's definitely what he preys on."

Hefner, 89, denies the allegations. In a statement released to Us Weekly he wrote: "Over the course of my life I've had more than my fair share of romantic relationships with wonderful women. Many moved on to live happy, healthy, and productive lives, and I'm pleased to say remain dear friends today. Sadly, there are a few who have chosen to rewrite history in an attempt to stay in the spotlight. I guess, as the old saying goes: You can't win 'em all!"