Hugh Grant becomes father for second time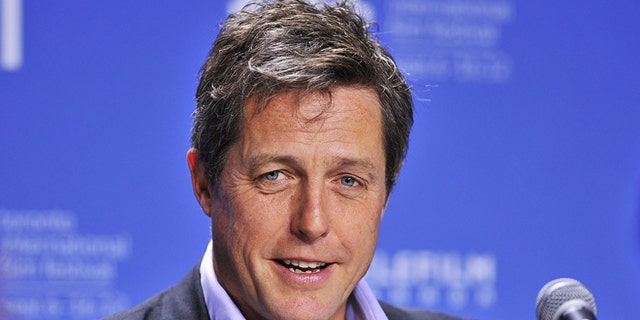 LONDON – Hugh Grant says he has become a father for the second time.
The "Four Weddings and a Funeral" star used his Twitter account to announce Saturday: "Am thrilled my daughter now has a brother. Adore them both to an uncool degree."
He said both children "have a fab mum" and: "To be crystal clear, I am the Daddy."
The birth was confirmed by Grant's publicist, Carrie Gordon.
Grant's sometime girlfriend Tinglan Hong gave birth to the couple's daughter in 2011.
Grant, 52, a critic of what he sees as press intrusion, told Britain's media ethics inquiry that he and Hong had been harassed by paparazzi when their daughter was born.
He joined Twitter last year as (at)HackedOffHugh to promote press reform in the wake of Britain's tabloid phone hacking scandal.