Howard Stern sides with fellow radio host in feud with Tom Brady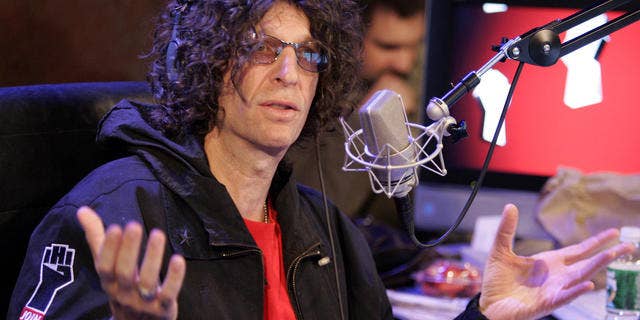 Howard Stern made clear Tuesday where he stands in the feud between NFL quarterback Tom Brady and a Boston radio host over a comment about Brady's daughter.
Stern stands with his fellow radio host.
"I've got to stick up for radio guys," Stern said, "because, No. 1, you're on the air and it's not like there's a script," Stern said.
"But for goddsakes," Stern added, "Tom Brady should know better. If you're going to put your young child on a TV show, on the Internet, you're putting her out there for comment."
During a radio segment last week, WEEI host Alex Reimer referred to Brady's 5-year-old daughter, Vivian -- who appears in Brady's documentary series "Tom vs Time" -- as an "annnoying little pissant."
The remark offended Brady and resulted in Reimer's indefinite suspension from the station.
On Monday, Brady cut short his weekly guest spot on WEEI's "Kirk and Callahan," citing Reimar's "very disappointing" comments, and questioned whether he would continue his relationship with WEEI.
Weighing in on the situation, Stern defended Reimar on his Sirius XM radio show Tuesday, saying Brady shouldn't have featured his daughter in the documentary series, if he didn't wanted her exposed to criticism.
"If I was Tom Brady, I would take a deep breath, I'd swallow, go and see the psychiatrist, and say, 'Hey, I overreacted,' " Stern said. "Because Tom put the kid's behavior out there. It's really Tom's fault.
"And I don't know Tom — I'm a great admirer of his physical prowess and his football ability — but don't put your kid up on an Internet show and then get pissed when people comment on her behavior. You're putting it out there for people to comment on. That's what a TV show is."
Brady told reporters during a news conference Monday evening that he didn't want Reimer fired for the comment. But Stern urged Brady to go further.
"He's got to take a deep breath and say, 'You know what, bring the guy back. And you know what I'm going to do, I'm going to take my kid off my Internet show.'"
Brady and his team, the New England Patriots, will play against the Philadelphia Eagles in Super Bowl LII on Sunday.