Hollywood's most dramatic on-again-off-again romances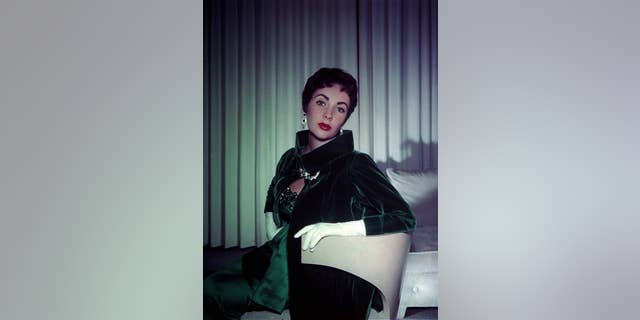 From "When Harry met Sally" to "Love Actually" to tear-jerkers like "The Notebook" and "Titanic," Hollywood has had no shortage of gripping love stories told on the silver screen. But sometimes the romances of stars in real life are far more dramatic than anything portrayed in a film.
Over the years we've seen stars break up and make up and break up again. Here are the most memorable, and most dramatic, Hollywood on-again-off-again couples.
1. Elizabeth Taylor and Richard Burton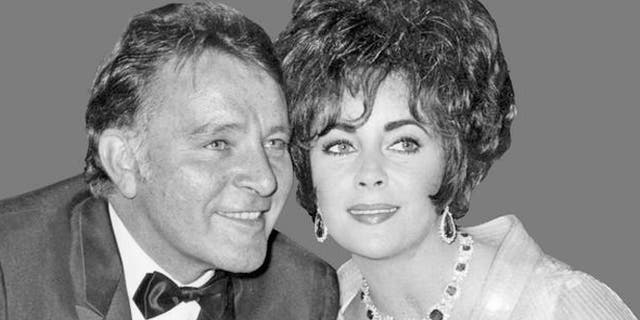 It all began in 1963 when Elizabeth Taylor met Richard Burton on the set "Cleopatra." The problem? She was married to Eddie Fisher at the time. Taylor dumped Fisher and went flying into Burton's arms with a whirlwind wedding in 1964, but their wedded bliss didn't last.
Ten years into their relationship, Taylor and Burton dramatically divorced – and then quickly remarried in 1975.
Letters uncovered between the two now-deceased stars show they couldn't stay away from each other.
Taylor wrote after their second wedding, "Dearest Hubs, How about that! You really are my husband again, and I have news for thee, there bloody will be no more marriages — or divorces, either. Yours truly, Wife."

But she was wrong. In 1976 they called it quits again and a month later Burton married Suzy Miller. Taylor remarried as well, tying the knot with politician John Warner.

Still, their love endured. In 1984 when Burton died a letter was delivered to Taylor's house. She never shared it with the public but she claimed in it he asked her to reconcile and expressed he wanted to give their romance another try. Alas, it wasn't meant to be.
Taylor died in 2011.
2. Natalie Wood and Robert Wagner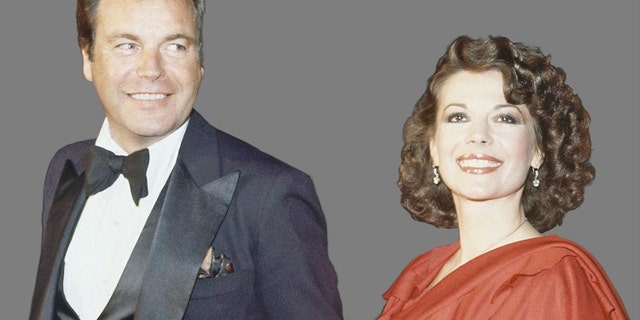 Natalie Wood met Robert Wagner when she was 18 years old and he was 26. She had long had her eye on the famed actor and even told her mother when she was 10 that she wanted to marry him. Her dream came true when they wed in 1957.
Their romance was a rocky one though. They divorced in 1962. Wood had romances with Warren Beatty and Richard Gregson after she split from Wagner, but those didn't work out and in 1972 she remarried Wagner.
The love affair, however, ended in tragedy when Wood drowned during a 1981 boat trip. After the boat's captain came forward and claimed Wood and Wagner had argued aboard the boat, there was suspicion about Wagner's involvement. He has denied he had anything to do with her untimely death.
Wagner eventually married Jill St. John in 1990.
3. Barbara Walters and Merv Adelson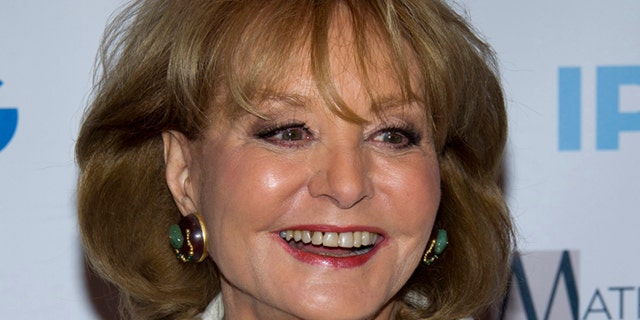 Barbara Walters married her third husband Merv Adelson… twice.
Walters first wed the CEO of Lorimar Television in 1981 but they called it off in '84. Their spark, however, didn't burn out, and they reunited in 1986. Their second marriage lasted a bit longer, but not by much. Walters and Adelson split again in 1992.
In 2014 she reflected about her splits in an interview with ABC News.
"I don't think that I was very good at marriage," she said. "It may be that my career was just too important. It may have been that I was a difficult person to be married to, and I just seem to be better alone. I'm not lonely, I'm alone."
Adelson died in 2015.
4. Justin Bieber and Selena Gomez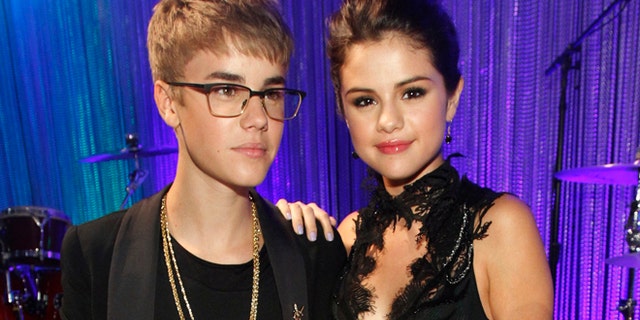 Justin Bieber and Selena Gomez are one of the hardest couples to keep track of in Hollywood.
The pair first became "Jelena" back in December 2010 when they were young teens. By 2011 they were already spurring split rumors, but they managed to seemingly stay together until November 2012 when they officially called it quits. A month later they appeared to have gotten back together, and split again in 2013 – several times. In 2014 they mostly stuck together, but by 2015 they were done… at least for a while.
In 2016 the stars seemingly stayed away from each other for the most part and Gomez began a high-profile romance with The Weeknd in early 2017 while Bieber was rumored to have dated Hailey Baldwin, Kourtney Kardashian and many more stars during their time apart.
But, surprise, surprise, just days after Gomez' split from The Weeknd made headlines she was spotted with Bieber once again. Most recently, the former love birds were photographed biking together.
So, are they are or aren't they? Only time will tell.
5. Megan Fox and Brian Austin Greene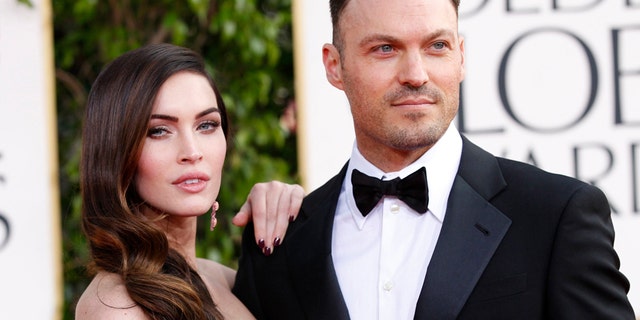 Megan Fox began dating "Beverly Hills, 90210" star Brian Austin Greene when she was just 18 years old, and he was 30.
Their romance seemed to be blossoming, and they got engaged in 2006. But by 2009 they still hadn't tied the knot, and that same year they called off their engagement.

The breakup didn't last too long. In 2010, her rep confirmed they were back together, and they secretly wed a few days later in Hawaii. The happy couple welcomed a baby boy in 2012, and Fox gave birth to their second son in 2014.
But things quickly soured. In 2015, Fox filed for divorce, citing "irreconcilable differences."
Yet, they decided not to go through with it. The pair eventually reconciled, and Fox gave birth to their third baby – another boy – in 2016.
6. Vanessa and Kobe Bryant 
Kobe Bryant met his future wife Vanessa in 1999 on the set of an Eastsidaz video shoot. Vanessa, then 17, was working as back-up dancer and caught 21-year-old Kobe's eye. In 2001, the young lovebirds got married.
However in 2003, Kobe was accused of rape by a 19-year-old hotel employee in Colorado, and he was arrested. Bryant admitted to having a sexual encounter with the employee but said it was consensual. After a messy public battle, prosecutors dropped the criminal case against the basketball star because his accuser refused to testify. He apologized after the ordeal.
"Although I truly believe this encounter between us was consensual, I recognize now that she did not and does not view this incident the same way I did," he said. "I now understand how she feels that she did not consent to this encounter."
Vanessa and Kobe's relationship appeared to be on the rocks during the drama but he bought her a $4 million ring as an apology, and it seemed all was well – until 2011 when she filed for divorce.
The court proceedings crawled along, and by 2013 the couple called off their divorce, revealing on social media they had decided to stay together.
Vanessa wrote on her Instagram page, "We are pleased to announce that we have reconciled. Our divorce action will be dismissed. We are looking forward to our future together."
And in 2016, Vanessa gave birth to a baby girl – their third child together.
7. Tish and Billy Ray Cyrus 
The Nashville-based couple have been married for nearly 25 years and have filed for divorce two times but seem determined to make it work. The two share five children including their pop superstar daughter Miley Cyrus.
In 1993, Billy Ray and Tish tied the knot. But in 2010 the "Achy Breaky Heart" singer filed for divorce. In 2011, Tish revealed their divorce was off, but in 2013 she filed to divorce her hubby. They didn't go through with it either time and managed to work through their splits.
Tish told Bravo of their ups and downs, "I think a lot of people, when you go through struggles and difficult times, that people throw in the towel a little too easy," she said. "And I think that any relationship — whether it's marriage or family, it doesn't matter — it's you truly do have to take care of it and nurture and really work hard at relationships."
8. Miley Cyrus and Liam Hemsworth 
Like her famous parents, Miley Cyrus has had an on-again-off again romance.
Cyrus met Australian hunk Liam Hemsworth on the set of "The Last Song" in 2009. The lovebirds went public with their romance in 2010, and were on and off for two years.
But in 2012, Hemsworth, then 22, decided to end the back-and-forth and proposed and Cyrus.
The 19-year-old pop singer told People magazine at the time, "I'm so happy to be engaged and look forward to a life of happiness with Liam."
But the happiness didn't last. In 2013, rumors began to swirl that the two were breaking off their engagement, and Cyrus eventually confirmed they had split. She began dating Patrick Schwarzenegger and was later linked to model Stella Maxwell.
Yet somehow Cyrus and Hemsworth found each other again, and in 2016 she was spotted wearing her engagement ring again. The two were publically photographed together again that same year. Cyrus confirmed in an interview with Ellen DeGeneres that the pair had reunited and were engaged again.