Hoda Kotb recalls Kathie Lee Gifford's awkward live TV curveball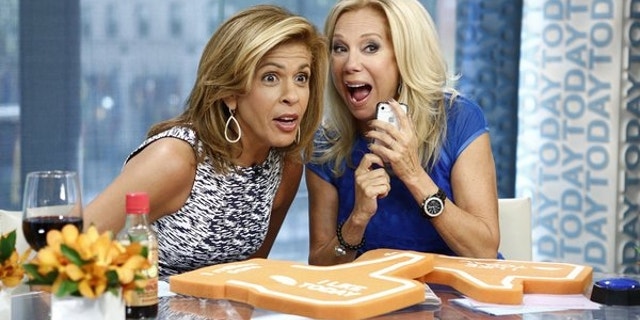 NEWYou can now listen to Fox News articles!
Hoda Kotb told Page Six that Kathie Lee Gifford intentionally threw her for a loop on live TV by mentioning her horrible history with Valentine's Day, to show Kotb that she "can handle anything."
Kotb told Page Six — at a party to celebrate the 10th anniversary of their hour of "Today" — that while the pair were in makeup on one Feb. 14 early in their run, Kotb confided in Gifford that she hates the holiday because she met her first husband on Valentine's Day and her divorce papers were delivered on the same date years later.
But Kotb said that when they went on-air, "I go, 'Good morning, everyone! Happy Valentine's Day!' And Kath looks at me and says, 'Not for you!' I died. And for a minute I was [disoriented]. It was a real moment, and then after that I was like — I can handle anything."
Gifford said, "You can handle anything. I did that because I wanted the woman in the makeup room to do the show with me, and that was the process." Kotb added, "I was always scared of Kathie, because you never knew what she was going to say, and she would have like a glint in her eye that would happen moments before the grenade dropped."
This story originally appeared in the New York Post.