Heidi Klum gushes over Seal in interview released after couple announces split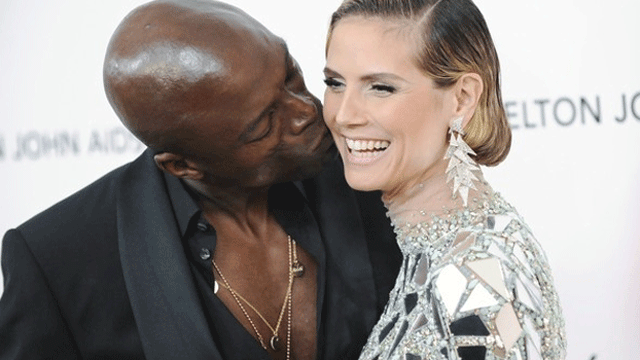 NEWYou can now listen to Fox News articles!
Heidi Klum gushed about her husband Seal in an interview published after the couple announced their split, revealing that she was looking forward to their annual renewal of their wedding vows.
"I don't know why we work, my husband and I. We just do. We are black and white -- yin and yang," Klum told InStyle UK's March issue, in an interview presumably conducted before news of the breakup broke.
"To me, his beautiful face, great body, amazing heart, voice, his ability to be a loving, caring person and father… what can I say?" she told the magazine.
"I have a lot of fun with him," she said. "He's off the cuff. He's not fixed in his ways. And he knows how to handle me. It's always been really passionate between us."
She also spoke of their tradition of renewing their vows annually.
"I'm determined to mark our wedding every year with a really great party," Klum said. "We all work very hard and time goes by so fast and you can stumble over years without symbolic peaks in your life to remember -- so we create those."
Klum, 38, and Seal, 48, split just before their seventh wedding anniversary. The two released a statement on Jan. 23 saying, "While we have enjoyed seven very loving, loyal and happy years of marriage, after much soul-searching we have decided to separate. We have had the deepest respect for one another throughout our relationship and continue to love each other very much, but we have grown apart."
The pair married in May 2005. They have three children together.
The German beauty has a daughter from a previous relationship whom Seal legally adopted in 2009.