Heavy D Died of Pulmonary Embolism, Coroner's Report Says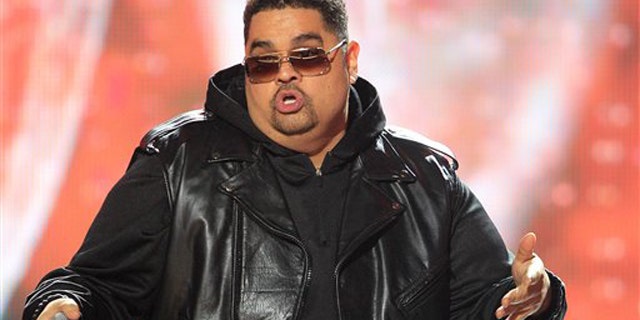 The sudden death of rapper Heavy D last month was caused by a pulmonary embolism following a long flight, according to a medical examiner's report released Tuesday.
The rapper, whose real name was Dwight Arrington Myers, was found unconscious in the walkway of his Beverly Hills home on Nov. 8 and was later pronounced dead at a Los Angeles hospital. He was 44.
Craig Harvey, chief of the Los Angeles County Department of Coroner, said a blood clot formed in Myers' lung, most likely "during an extended airplane ride," according to the Los Angeles Times. Myers had flown home from London shortly before his death.
Myers also suffered from deep leg vein thrombosis and heart disease, Harvey said.
Initial autopsy results in November were inconclusive. Sources told entertainment website TMZ at the time that Myers had been suffering from pneumonia.
While Harvey said the rapper had been treating himself with cough syrup, the coroner added the medication "was not contributory" to Myers' death.
The Grammy nominee had multiple hits during his 25-year career, including his cover of "Mr. Big Stuff" in 1987 and 1991's "Now That We Found Love."
Mourners at his funeral included longtime friend Sean "Diddy" Combs, musicians Jay-Z, Usher, John Legend and Q-Tip, actors Samuel L. Jackson, Will and Jada Pinkett Smith, Queen Latifah and Rosie Perez and boxing promoter Don King.