HBO happy with 'Westworld' despite backlash, exec says: 'People love to hate it'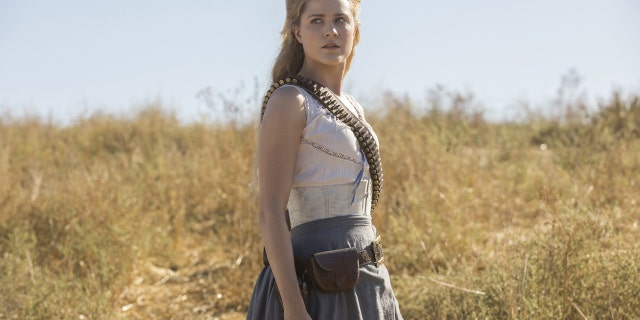 LOS ANGELES – HBO's western drama "Westworld" has earned 21 Emmy nominations for the network, but it's also been criticzed for gory, violent scenes, often featuring guns.
President of Programming Casey Bloys contested the criticism and praised the success of the series at the Television Critics Association's Summer Press Tour in Beverly Hills, Calif., on Wednesday.
Bloys was adamant that though some critics have panned the second season of "Westworld," particularly for the gun violence on the show, many people love the series.
"I wouldn't agree that the backlash was widespread. What I love about 'Westworld' is the people who love it really love it, and... the people who hate it, love to discuss how much they hate it. And for a show to arouse that kind of feeling, that's what we want," he said.
He said the guns on the show fit the setting.
"I think part of it is that it's an old west setting. Our shows typically have a level of violence and the setting may dictate the violence."
He pointed out that many HBO shows feature nudity and violence but air "after 9 p.m."
"It's not for casual viewers," he said of the somewhat controversial show. "It demands your attention. It's a unique show and… that's what we look for."
Season 3 of "Westworld" has already been given the green light and production is set to begin soon.